Bennington Pontoons
Bennington pontoons are carefully crafted with a commitment to luxury and quality. Take the time to look under and around any Bennington. The quality and attention to detail is unsurpassed. They feature trend setting design and rock steady construction that exceeds the industry standard. Fee the exhilaration of increased speed and handling with Bennington's performance running surface and enjoy the ride. Explore the model boats below or click here to view all new, used, and brokerage
Bennington pontoons for sale
.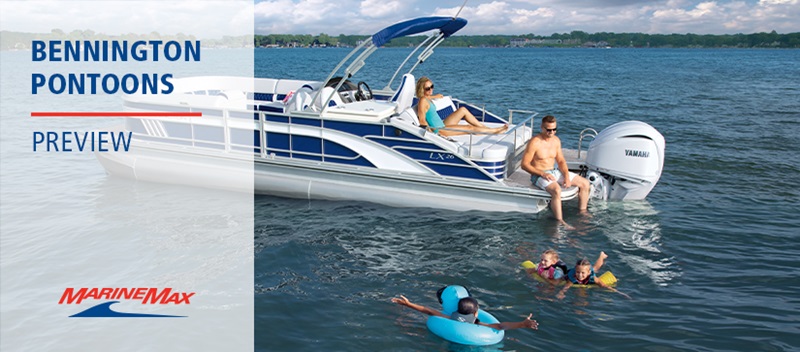 Play video for Bennington Pontoons Preview
Each and every Bennington pontoon boat is designed, engineered, and meticulously hand-built with the same level of attention. From our entry-level S Series to our flagship QX models; every boat is crafted using the highest quality materials.
Play video for 25 Years of Milestones
It began over 25 years ago in 1997. Steve Vogel and a small group of industry veterans, long on ambition and short on patience, embarked on building boats that could only be called THE BEST. The kind of people who believed that when you do the right thing, everything else falls into place. Their vision and values are at the core of our brand today and are embodied in each and every boat we build.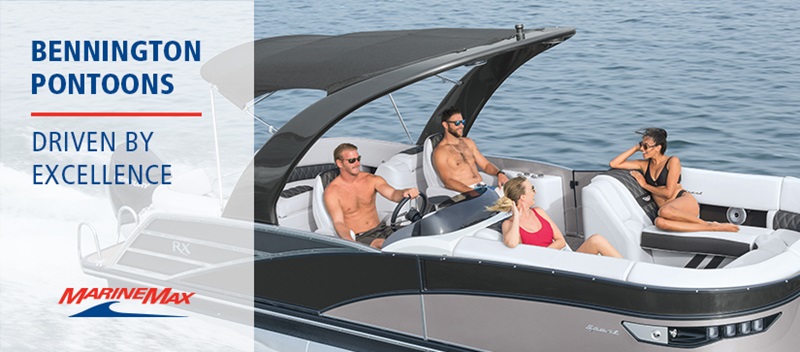 Play video for Driven by Excellence
Whether choosing an ultra-premium vinyl, using stainless steel hardware or scrutinizing the selection of the raw materials – Every Detail Matters!
Page Position for models
Models
MarineMax is proud to offer Bennington Pontoons. Our team has the experience and expertise to guide you into the perfect Bennington for your life on the water.
Want to know more about Bennington? Let us help!
Getting Started is Easy!
Staying safe on the water starts here. Enjoy the journey as you explore different types of boats, activities, and much more.
Discover the world of boating
Let's Get Social 👍
We want to hear from you! Share your boating photos and videos. You may even get featured on one of our channels, along with the latest news from across the boating industry, fun stories from fellow boating enthusiasts, and much more!
Follow Us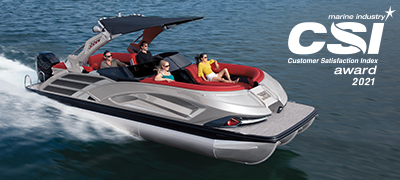 Bennington Won Award for the Marine Industry Customer Service Satisfaction Index
Bennington receives an award within pontoon boat category during Discover Boating® Miami Boat Show®
Learn More