MarineMax Vacations celebrates National Barbeque Day with Kenyon Grills!
May 16 is National Barbeque Day. We celebrate this delicious holiday with our close partner, Kenyon Grills. Every MarineMax Vacations fleet boat is built with Kenyon Grill's advanced technology and accessories to ensure your charter experience is a breeze. We want to celebrate this day by sharing some of our favorite recipes you can use on your next MarineMax Vacations charter vacation.
Kabobs

Mix and match, customize, and enjoy. Kabobs are one of our favorite delicious and easy meals to throw on the grill of a MarineMax Vacations charter. Get your serving of veggies with mushrooms, peppers, and onions, or make a meal out of it and include your favorite fresh catch or filet.

Makin' Bacon!

Start your morning in the middle of the crystal clear water of the British Virgin Islands, but don't forget about breakfast before your morning swim. Breakfast tastes and smells the best coming off a Kenyon Grill.


Fresh Catch

Taste the salty and authentic flavors of the islands and choose your favorite seafood to throw on the grill. Mahi, shrimp, lobster, scallops, and more—a fresh catch always tastes better with some grill marks. What better place to enjoy the delectable taste of the sea than the British Virgin Islands.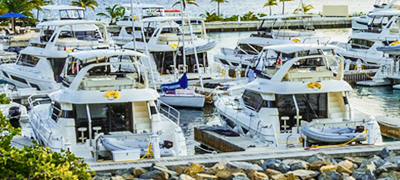 Our Fleet of Luxury Yachts
Meet our fleet of Aquila Power Catamarans designed to fit your boating lifestyle.
Meet the Fleet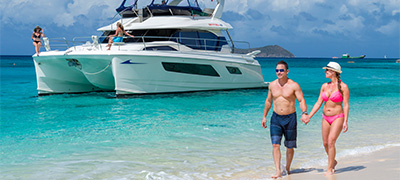 Request a Brochure
Explore the extraordinary charter options you have with MarineMax Vacations for your trip of a lifetime.
Get Your Brochure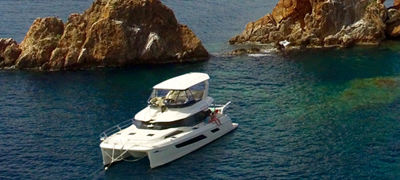 Imagine your Trip of a Lifetime
With more than 60 islands, the British Virgin Islands offers something for everyone. Review our sample itinerary to get a peek of what it's like.
Take a Peek