Your Local Store
MarineMax Brick
Sales
Monday:

9:00 AM - 5:00 PM

Tuesday:

9:00 AM - 5:00 PM

Wednesday:

9:00 AM - 5:00 PM

Thursday:

9:00 AM - 5:00 PM

Friday:

9:00 AM - 5:00 PM

Saturday:

9:00 AM - 5:00 PM

Sunday:

10:00 AM - 4:00 PM
Service
Monday:

8:00 AM - 4:30 PM

Tuesday:

8:00 AM - 4:30 PM

Wednesday:

8:00 AM - 4:30 PM

Thursday:

8:00 AM - 4:30 PM

Friday:

8:00 AM - 4:30 PM

Saturday:

8:00 AM - 4:30 PM

Sunday:

Closed
Parts
Monday:

Closed

Tuesday:

8:00 AM - 4:30 PM

Wednesday:

8:00 AM - 4:30 PM

Thursday:

8:00 AM - 4:30 PM

Friday:

8:00 AM - 4:30 PM

Saturday:

8:00 AM - 4:30 PM

Sunday:

Closed
1500 Riverside Dr. N.
Brick, New Jersey 08724
MarineMax Brick
About Our Marina
Welcome to MarineMax Brick, your one-stop shop for all your boating needs in New Jersey! We offer a wide range of boats and yachts from top brands, as well as a variety of services to keep your vessel running smoothly. We have a full-service, newly renovated ma
About this Marina

Our marina is conveniently located on the Metedeconk River and offers easy access to the Barnegat Bay and Atlantic Ocean. We have 145 wet slips, with sizes ranging from 25 to 70 feet. All of our slips are equipped with power and water hookups, and we offer dockside pump-out services for your convenience. Our marina also features a gas dock, providing both diesel and gasoline fuel options.

In addition to our slips, we offer dry storage options for boats up to 35 feet. Our dry storage area is secure and protected, providing a safe environment for your boat.

At MarineMax Brick, we also carry a wide range of boating accessories and gear to enhance your boating experience. From electronics and boat navigation equipment to safety gear and watersports equipment, we have everything you need to get the most out of your time on the water. Our knowledgeable staff can help you find the right gear for your needs and answer any questions you may have.


Page Position for video
Storage Options at MarineMax Brick
Store your boat at MarineMax Brick
MarineMax Brick provides dry boat storage up to 35 feet. Eliminate the need for frequent maintenance and prevent wear and tear caused by constant exposure to harsh conditions. Store your boat safely with MarineMax.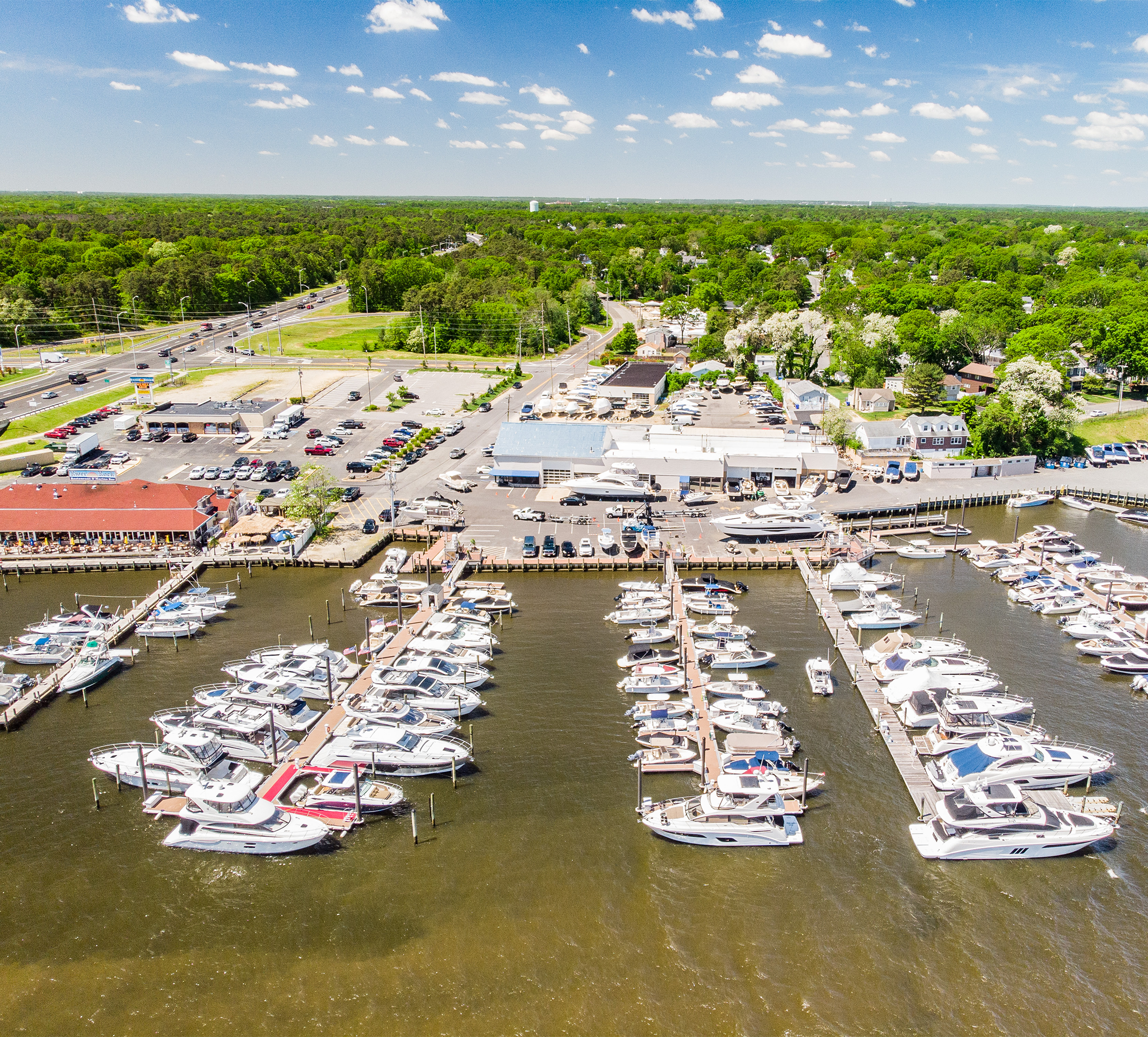 Storage Options at MarineMax Brick
In-Water Storage
Keep your boat anchored down and safe in-between travels with our in-water dock storage. Your boat will be safe and secure on our docks with easy access to hit the water in no time!
Shop Boating Accessories:

Find all your boating needs at our one-stop boat accessories store full of the necessary equipment and supplies for your boat. Work with our knowledgeable staff who can assist with our wide range of products. From safety gear to water sports equipment and navigation tools, our store offers a wide range of products to enhance your boating experience. Shop with us today!

MarineMax Concierge Services:

Our marina concierge services offer boat detailing, boat launching, and boat retrieval, making boating more enjoyable and convenient for boat owners. With MarineMax's concierge service, you can trust that your boat will be in good hands, allowing you to focus on enjoying your time on the water instead of worrying about the logistics of launching or retrieving your boat.
Services At MarineMax Brick
Onsite Marina Services At MarineMax Brick
MarineMax Brick is a full-service dealership, providing the areas highest quality marine repair and service.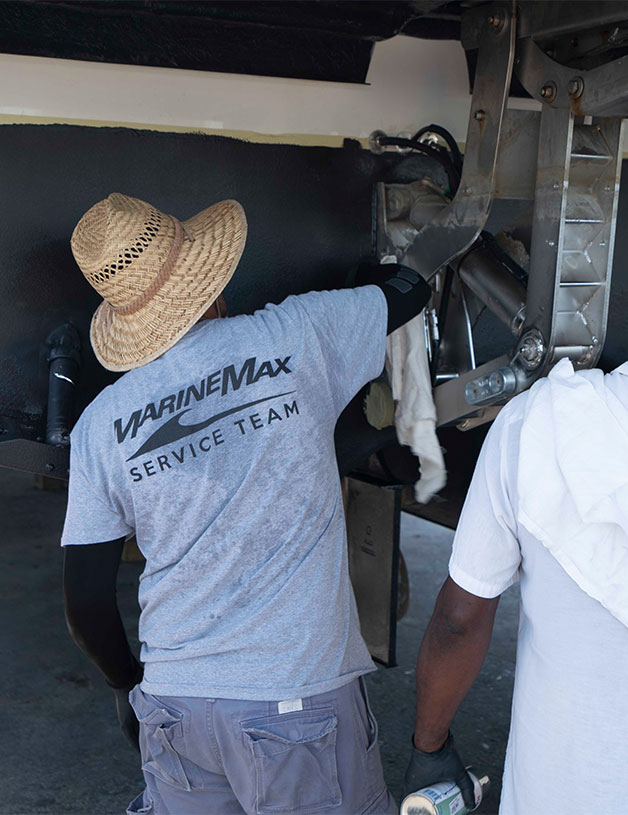 Keep your whole vessel running like new with our highly skilled MarineMax mechanics and extensive services. We provide a full-service approach to all your marine mechanical service needs. Simplify your boat maintenance. Our expert marine mechanics provide quality services for all the systems on your boat, so you spend more time boating. maintenance. Our expert marine mechanics provide quality services for all the systems on your boat, so you spend more time boating.
Boat Mechanical System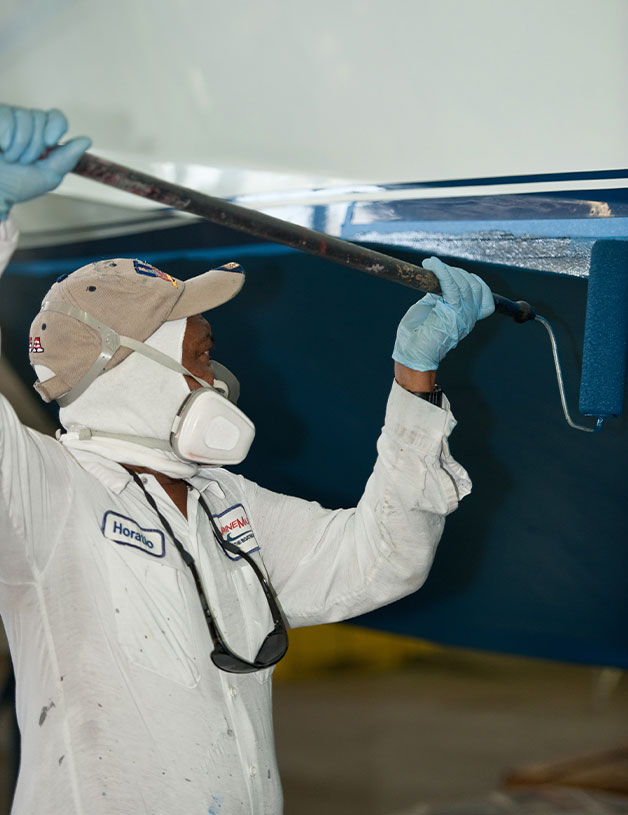 Let MarineMax bring your boat back to life. We can restore your boat's paintwork to its original beauty, fix any dings or scratches, or even completely redesign it.
Boat Paintwork and Finishing
Our MarineMax team consists of highly experienced electricians, engineers, and support staff who understand the unique requirements needed to keep your boat's electrical systems to keep your boat or yacht running smoothly.
Boat Electrical Systems
Page Position for contact-form
Brick
(732) 840-2100
Monday - Sunday:
12am EST - 11:59pm EST
Shop Boats For Sale
Our inventory includes high-end brands such as Azimut, Aviara, Galeon Yachts, Ocean Alexander, Aquila, Sea Ray, Harris Pontoons, Boston Whaler, Grady-White, Premier, and Scout, offering a wide range of boats and yachts that cater to diverse boating lifestyles.
Events near Brick
Join Us for Events and Classes!
Discover The Brick Boating Lifestyle
The MarineMax Brick team really lives the boating lifestyle. They love cruising Barnegat Bay for meet-ups at Tices Shoal, or F Cove, the hot summer party spots. On the Manasquan River, the hot party spot is Treasure Island and the team simply enjoys the pleasure of spending the day cruising the Metedeconk River. It is a splendid way to spend time with friends and family. If you're looking for boating trip recommendations, speak with one of our friendly team members today!
Fishing in Brick
The area is a hotbed for fishing from inshore fluke/flounder, striped bass, red drum, bluefish, and wreck fishing to offshore big game fishing. Enjoy crabbing for blue claw crabs and clamming in the area's waters. MarineMax Brick team members understand how fishing feeds the soul and the stomach with deliciousness. The MarineMax team knows the local waters and is happy to share techniques for targeting and landing the area's most popular species. For experienced fishing tips or just to swap fish stories, drop by the MarineMax Brick store we love to talk fishing.
Watersports
The MarineMax Brick team takes watersports seriously. Wakeboarding, waterskiing, wake surfing, and tubing are part of their lexicon. These are popular activities throughout the area, especially on the calmer west end of the Manasquan River and Barnegat Bay. Many of the MarineMax team members can give firsthand advice on getting into these fun sports. Get on the water with MarineMax today!
MarineMax Brick Restaurant
After a day on the water, there are a variety of great area waterfront restaurants. Enjoy the fabulous vistas of the harbor and breathtaking sunsets from the Wharfside Restaurant and the Lobster Shanty while dining on locally caught lobster and fresh seafood. Both are situated side by side in Point Pleasant on the south shore of the Manasquan River. Another Point Pleasant dockside eatery frequented by local boaters is the Shrimp Box near the entrance to Cooks Creek where boats tie up alongside the outdoor patio.

There are also some popular dockside restaurants on the northern shore of the Manasquan. In Brielle are Way Point 622, the Brielle River House, and the Sand Bar & Grill. Further west, in Brick, you can't go wrong with our very own River Rock Waterfront Restaurant and Marina Bar. All three are very popular in season, so plan to arrive early to assure dock space is available.
Finance Your Boat
When it comes to financing the boat you've always wanted, our team has you covered.
Explore Finance Options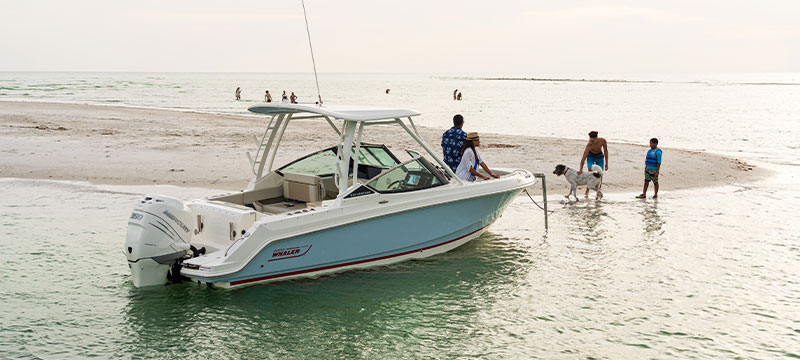 Find Your Perfect Boat Today
Start your search for the boat that has it all for your lifestyle! Explore premium new, used, and brokerage boats.
Search Boats
Boating Made Easy
Sign up for My MarineMax to start maintaining your boating lifestyle with ease.
Sign Up Now