From the Helm | Boating Broadcast with BoatTEST.com
Welcome to From the Helm with MarineMax, where hosts Lisa and Kelley connect with boating industry leaders for weekly Boating Broadcasts. In this episode, Kelley and Lisa sit down with BoatTEST Founder and established writer, Jeff Hammond, and BoatTEST Captain and Director of Testing, Steve Larivee. Join the conversation to hear entertaining stories and time-tested recommendations from two maritime experts. With over 3,000 boat tests under their belt, you can be sure to learn a thing or two just by joining the discussion.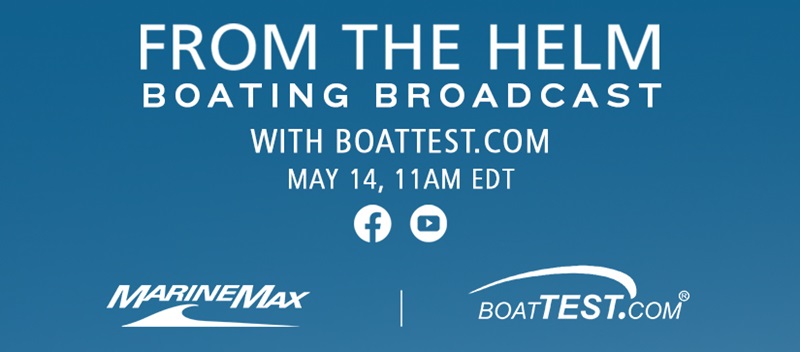 Play video for BoatTEST.com
From the Helm | Boating Broadcast
BoatTEST.com is an online resource best known for boating review videos, but they offer so much more.
Previous Boating Broadcasts