Supporting Our Local Community
GIVING BACK BOTH ON THE WATER AND ON LAND
Like most businesses that have been around for some time, MarineMax has developed a corporate culture. Much of the culture comes from MarineMax Chairman and CEO, Bill McGill and his love for the water. The MarineMax tagline "United by Water" succinctly captures the spirit of the MarineMax culture. We are all in it together, bound by a common love for boating and the boating lifestyle. Another important tenet is that each MarineMax store is an integral part of the community they serve and from time to time we need to give back for that privilege.
MarineMax prides itself on supporting our local communities both on the water and off. Many times, around the holidays you will notice that your local MarineMax store may host an event or accept donations in order to give back to those in need. What you may not know, is that we give back all year long! One of our most recent initiatives to support those in our community is sponsoring a house with Habitat For Humanity.
"MarineMax is built on a foundation of bringing friends, family, and the community together. We are happy to give back to the community which has helped us grow into the business that we are today," stated Brett McGill, MarineMax President and Chief Operating Officer.
The MarineMax house was one of 12 homes on a block in Clearwater, Florida. This new development not only provided 12 more Pinellas County families the opportunity to live and thrive in their new homes, but also rejuvenated a part of town that was known for not being so safe and secure.
"The City of Clearwater appreciates being able to work with Habitat Pinellas to provide the 'American dream' for city residents," said George Cretekos, Mayor of Clearwater. "First at Steven's Creek and now in the North Marina District, new residents through this partnership will also help revitalize a neighborhood and provide stability as the city works to expand housing opportunities."
Since 1985, Habitat for Humanity of Pinellas County has constructed 418 homes for struggling families in Pinellas County, using locally raised funds. Volunteers and the future homeowners construct the homes, which are sold at no profit and financed with a zero-interest loan. Habitat Pinellas homeowner candidates earn 30 to 80 percent of area median income. For Pinellas County, that translates to as little as $27,000 a year for a family of four. Candidates must also demonstrate need for adequate shelter; ability to pay back a zerointerest loan and willingness to partner with Habitat Pinellas to invest 250 to 350 sweat equity hours. Mortgage monies are used to build even more homes, making each donation to Habitat a perpetual legacy to the community. Habitat believes that home ownership contributes to family stability, leading in turn to community stability. Additionally, Habitat Pinellas raises funds through their ReStore, a home improvement outlet where donated household and building items are sold to the public.
"Habitat Pinellas has enjoyed a long relationship with the City of Clearwater," said Mike Sutton, CEO of Habitat for Humanity of Pinellas County. "This partnership has allowed our organization to collaborate with sponsors and the community to build over 100 homes in the City of Clearwater since our inception."
During the building of this house, MarineMax not only supported Habitat For Humanity financially but also many MarineMax team members spent their time on-site. Alongside the soon to be owners and under the supervision of the Habitat for Humanity crew, the MarineMax team went to work building this house doing everything from raising trusses and assembling walls to painting and laying sod.
Part of the MarineMax values is to always do what is right and this means providing for the community that has given so much to support our company. MarineMax will continue to work with charities in the local communities around the nation as we are all United by Water.
RITTEN BY SARAH YASI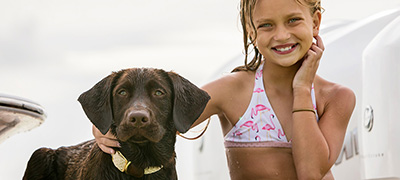 The Boating Lifestyles Blog
Browse hundreds of articles on customer stories, tips, trends, gear, amazing boating locations and more found in our Blog.
Explore Boating Articles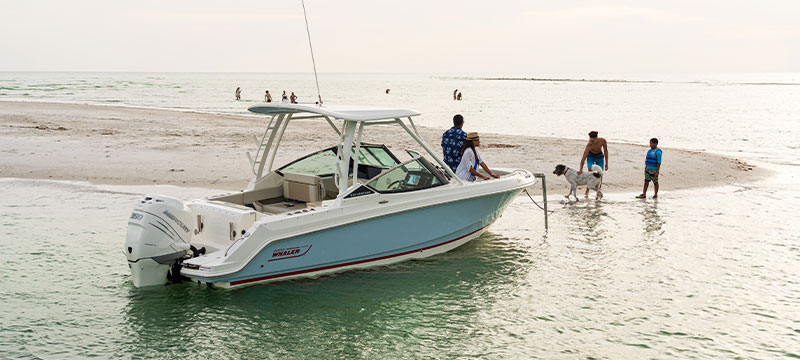 Find Your Perfect Boat Today
Start your search for the boat that has it all for your lifestyle! Explore premium new, used, and brokerage boats.
Search Boats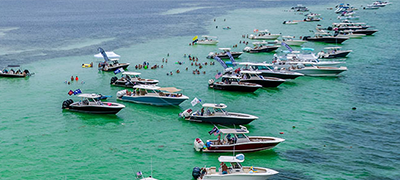 Find an Event
All this fun is exhausting – NOT! We love creating entertaining and exciting customer events. Each is designed to make boating the most remarkable leisure activity in your life.
Find an Event