11 Summer Day Necessities for Your Boating Trip
Summer is back, and what more enjoyable way to spend the day than being on the water? With the warmer weather heating things, there are necessities you'll want to bring aboard to keep cool, dry, and comfortable—and other items to take a long to make a splash with your crew and have fun! To keep you up-to-date with the latest on-the-water trends, we've put together a handy list to prepare you to make the best of your summer boating days. Check out the list below!
1. A Boating Destinations Bucket List

With so many places to go and destinations on the water to explore, a boating bucket list is essential! Take a poll with your friends and family to see where they may be interested in going. Or head out solo on your relaxing journey. If you need a few ideas, check out some of our events, Get

aways!®

, and Day

aways

! we have across the nation

here

.

2. Gadgets

If you're tired of spilled drinks or want to keep your boat from getting damaged at the dock, the list of items

here

can fulfill some of your boating needs, making summer days out on the water even better. There are also great ways to see better on the water at night—check it out! Although this vessel comes with a lot of features, there are plenty of places to add personalized gadgets aboard this

Galeon 400 FLY

.

3. Boat Safety

Always make safety a priority! Be prepared with safety gear such as life vests (don't forget the pets!), a boat safety inspection, and EPIRBs (Emergency Position Indicating Radio Beacons). Be sure you understand the boating laws in your state and have the proper boating and fishing licenses. Take a look at the Top 5 Summer Safety Tips from Captain Keith and Captain Nick to learn more about safety from the pros.

4. Watersports Gear

For all our avid watersports fans out there, be sure your equipment is up-to-par before you go on your next adventure. Is your wetsuit a bit too snug, or is your wakeboard nick-free? How do your tow ropes, fishing hooks, and other accessories look? If you need an awesome boat to kick up some wake or the perfect platform to catch that prize-winning fish from, take a look at the latest inventory

here

. We have a lot of boats that are in stock and ready to go home with you!

5. MarineMax Service and Maintenance

Make sure your vessel is in tip-top shape to hit the water. Especially if your boat has been in storage all winter, now is the time to get your spring recommissioning and annual checkup. You'll want to check the boat's systems and verify that the hull and propellers are looking good and free of debris. Learn more about the MarineMax service and maintenance solutions. MarineMax can always see if your boat is running properly by scheduling a maintenance visit before your trip on the MarineMax App for Boating Made Easy™.

6. Boating Wardrobe

Think cheerful, breezy, and protective—that's what a good boating wardrobe consists of. On the water, higher Ultraviolet Protection Factor (UPF) rated clothing is recommended, especially if there is no sunshade or canopy to retreat underneath. Don't forget to take along a hat, sunscreen, sunglasses, and of course some boat shoes! If you're looking for some shade on the water, try out this sleek new

2022 Aviara AV36

for size.

7. Boating Recipes

A new boating season calls for some fresh ideas for snacks to bring on the boat! Don't settle for the same boring turkey sandwich. Instead, check out some of our

favorite boating recipes

, including an avocado tomato salad, orzo salad, peanut butter bars, and much more. Grill up some excitement on the water on a

2022 Sea Ray Sundancer 370 Outboard

, complete with a Kenyon Grill for all your entertaining and cooking enjoyment!

8. Coolest of Coolers

Keep all your snacks and meal items fresh with a quality cooler. We like YETI® brand products since they keep the heat out and cold in for an extended timeframe. There are even boats that come with coolers and refrigeration on board, such as this Boston Whaler 345 Conquest.

9. Water Toys

Who doesn't enjoy a fun water toy? Amplify your time on the water, making it even more exciting with some of the latest and greatest toys and inflatable creations out there. From motorized loungers, transparent canoes and kayaks to exploring underwater with a Seabob, the adventure doesn't stop. Of course, don't forget the waterproof portable speakers to play some tunes while your guests are having a splashing good time!

10. MarineMax Boating Classes

Are you new to boating, or are your boating skills a little rusty? Brush up on your boating knowledge and make sure you feel confident on the water with one of the free MarineMax boating classes. Topics include fishing tips, boating safety, Women on Water®, and more.

11. Boating Tips for Trips

Do you need boating advice from experts on where to go or what to do? Look no further than our Boating Tips LIVE episode here, in which our experts discuss planning routes for boating trips. This segment will help you organize and map out trips that will take you a bit farther than your familiar surroundings.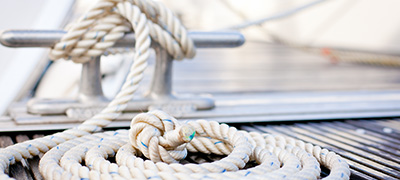 Brush Up Your Boating Skills
Our goal is to make sure you and your family feel confident and comfortable operating your boat. Our videos featuring experts will help.
Get the Tips
Finance Your Boat
When it comes to financing the boat you've always wanted, our team has you covered.
Explore Finance Options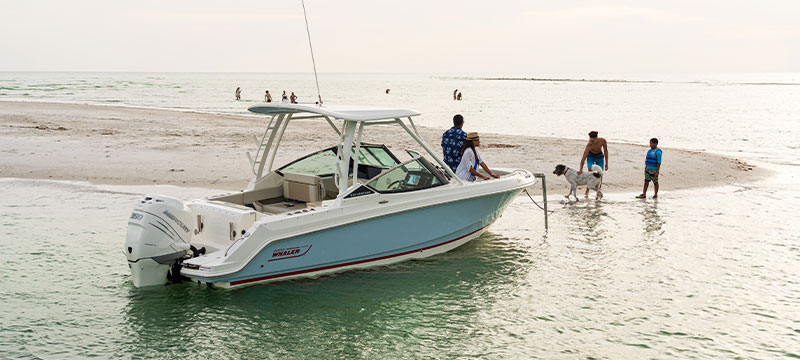 Find Your Perfect Boat Today
Start your search for the boat that has it all for your lifestyle! Explore premium new, used, and brokerage boats.
Search Boats