Boating Tips LIVE Episode 24 | Boating Trips
Welcome to Episode 24 of Boating Tips LIVE with MarineMax! Join hosts Captain Keith and Captain Nick as they exchange stories and share tips and tricks while answering viewer questions. Subscribe and follow us on Facebook to get notifications and keep up to date on the latest boating tips. Ask questions, make comments, and join in the fun!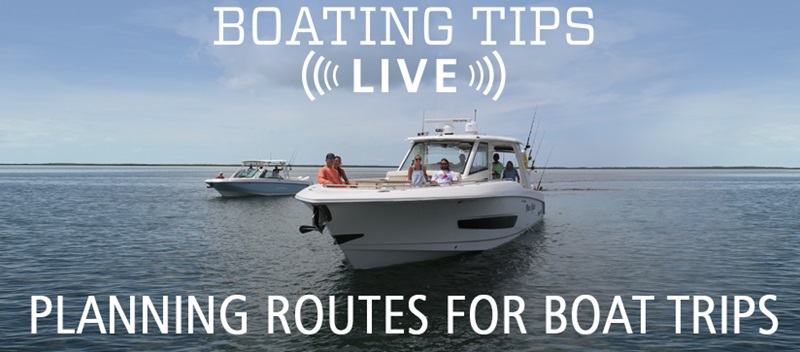 Play video for Boating Trips | Episode 24
Boating Tips LIVE
Today we're talking about planning routes for boat trips with Brock Trimble, Delivery and Getaways! Captain at MarineMax Pompano. Join the conversation to learn more and ask us anything LIVE during the broadcast.
Plan the Perfect Boating Adventure - Boating Tips LIVE Q&A
Q: As a future Sea Ray SLX 400 owner, what level of education would be helpful? Where would one get that education?
A: The Coast Guard Power Squadron classes are a great resource as well as the MarineMax Intro to Boating classes. You can learn more about MarineMax classes here.

Q: Do you ever use auto-routing on your Raymarine?
A: Yes! As long as you have the system software updated. It's a great tool if you're not sure where exactly to go. Take it with a grain of salt though, it may take you out of the way a bit, and might not always give you the direct route.

Q: Do you have any quick tips on setting an anchor with a windlass in 5-10ft?
A: The first tip is to simply have a lot of chain. The more chain you have, the better your anchor is going to set. When you're pulling on it, it'll pull more parallel to the water rather than straight up. Rule of thumb: have 5ft of chain for every 1ft of water you're in. Once you drop the anchor, be sure to put the boat in reverse as you're backing into the sandbar. That will help wedge the anchor down rather than just letting it sit on the surface of the sea bottom.

Q: Are there any popular forums where you can find fun places to cruise to? I searched for this and 10 or so forums popped up - I was wondering if there is a larger, active forum for this.
A: There are plenty of Facebook groups for brand-specific boat owners where they share their experiences and trips. A quick search on Facebook groups with your boat brand and they should pop right up.

Q: I have a new Sea Ray SDX 290 delivering in February - is it safe to cruise to Key West from Marco Island and are there stops along the way for fuel?
A: That trip is pretty much a straight shot, so there won't be any fuel stops along the way. Be sure to pick your weather wisely for that trip and you shouldn't have a problem. it should take only about 3 hours.

Q: Which marine weather apps do you feel are the most accurate?
A: Windfinder, Marine Forecast, Windy, and Ventusky are all great, recommended apps that you can download to your mobile device.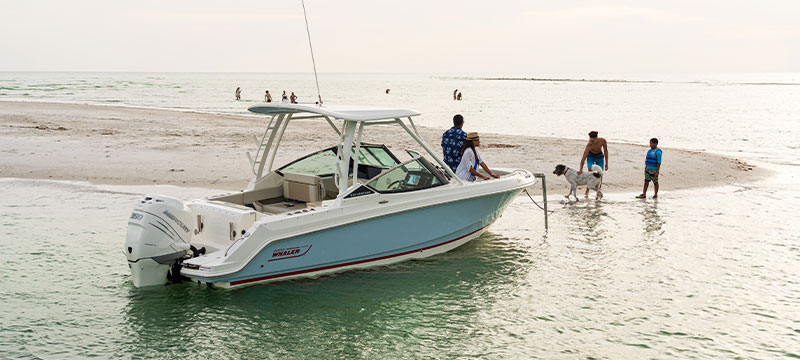 Find Your Perfect Boat Today
Start your search for the boat that has it all for your lifestyle! Explore premium new, used, and brokerage boats.
Search Boats
Let's Get Social 👍
We want to hear from you! Share your boating photos and videos. You may even get featured on one of our channels, along with the latest news from across the boating industry, fun stories from fellow boating enthusiasts, and much more!
Follow Us
Getting Started is Easy!
Staying safe on the water starts here. Enjoy the journey as you explore different types of boats, activities, and much more.
Discover the world of boating