Ingredients:

Sopapillas:
2/3 cup whole milk
2 tablespoons granulated sugar
2 1/2 cups all-purpose flour, plus more for rolling
3 tablespoons lard
1 tablespoon baking powder
1 teaspoon kosher salt
Vegetable oil, for frying

Topping:
1 Cup Granulated Sugar
2 teaspoons ground cinnamon
Honey, for drizzling
Directions:
Step 1
For the sopapillas: Heat the milk and sugar in a small saucepan over low heat until the sugar melts and the milk is warm to the touch.
Step 2
In the bowl of an electric mixer fitted with a dough hook, add the flour, lard, baking powder and salt. Mix for 1 minute to incorporate the lard. With the machine running on medium, drizzle the warm milk mixture into the mixing bowl. Mix until a ball of dough forms. Cover with plastic wrap and chill the dough for at least 1 hour.
Step 3
When ready, heat 2 inches of vegetable oil to 385 degrees F in a Dutch oven. Line a baking sheet with paper towels.
Step 4
For the topping: Mix together the sugar and cinnamon in a medium bowl; set aside.
Step 5
Dust your work surface with all-purpose flour and roll the dough out to a 6-by-12-inch rectangle. It should be about 1/8 inch thick. Cut the dough into 2-inch squares and fry in batches of 6 until golden brown, about 1 1/2 minutes per side.
Step 6
Using a spider, remove the hot sopapillas from the oil to the paper towel-lined baking sheet. Sprinkle the cinnamon sugar over the sopapillas and toss to coat. Transfer to a serving platter and drizzle with honey. Serve warm.
Recipe courtesy of Ree Drummond and Food Network.
https://www.foodnetwork.com/recipes/ree-drummond/sopapilles-7602948
Getting Started is Easy!
Staying safe on the water starts here. Enjoy the journey as you explore different types of boats, activities, and much more.
Discover the world of boating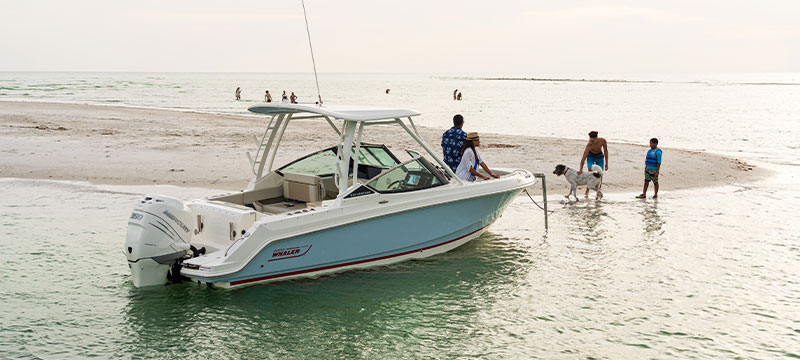 Find Your Perfect Boat Today
Start your search for the boat that has it all for your lifestyle! Explore premium new, used, and brokerage boats.
Search Boats