Join MarineMax Lake Ozark for a Fun-Filled Wakesurf Open
LAKE OZARK, MO (May 18, 2023) – MarineMax Lake Ozark will host their annual Midwest Coast Wakesurf Open on Saturday, July 15, at Ha Ha Tonka State Park.
Proceeds from the Midwest Coast Wakesurf Open will benefit Wake for Warriors, a non-profit organization aimed at connecting injured military veterans by sharing their passion for wake and water sports. This summer, MarineMax is partnering with Wake for Warriors and will host veterans nationwide in July. By doing so, they hope to help heal the emotional and psychological wounds of military veterans and their families.
To raise money for Wake for Warriors, MarineMax will be raffling off a 1977 Chevrolet K5 Blazer, which has been fully restored by MarineMax team member Kenny Abbett who has donated his time and talent to supporting U.S. Veterans. The winner will be announced at the wakesurf open. Raffle tickets for the fundraiser will be $25, to buy tickets, or donate, head online.
Bring your friends and family and join in the fun at the Midwest Coast Wakesurf Open Saturday, July 15, at Ha Ha Tonka State Park. This grassroots wake surf contest is geared toward those seeking a fun-filled, family-friendly atmosphere. Food, beverages, and vendors will be available. There is no admission for spectators.
There are divisions for riders of all ages and abilities, including Grom (girls and boys ten and under), Juniors (16 and under), Open Women's (16 and up), Open Men's (16 and up), Master's (over 40), and Adaptive (a division for men and women with physical disabilities). Participants will ride behind one of their latest Nautique models. The top three riders in each division will place. A $50 registration fee for all riders and all classes. Riders will receive a free rider's jersey and will be entered to win event prizes.
Come by boat or by land. There will be plenty of room in the cove to raft out and watch the event from your boat. When you are not riding, hike the park and enjoy the incredible scenery and views Ha Ha Tonka has to offer.
For more information and to claim your spot, email teresa.riley@marinemax.com or visit the event page.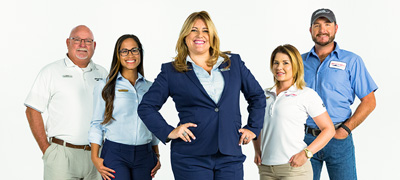 Our Team Is Your Advantage
Supporting owners with a team of experts to ensure you enjoy boating to the fullest.
Meet Our Team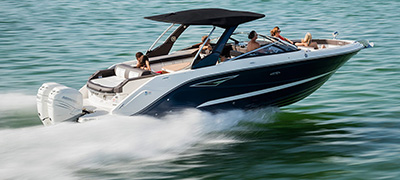 Find Your Perfect Boat Today
Start your search for the boat that has it all for your lifestyle! Explore premium new, used, and brokerage boats.
Search Boats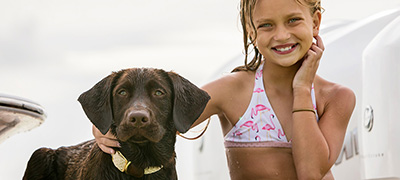 The Boating Lifestyles Blog
Browse hundreds of articles on customer stories, tips, trends, gear, amazing boating locations and more found in our MarineMax Lifestyles Blog.
Explore Boating Articles