New Director of Learning and Development Joins MarineMax
CLEARWATER, FL (September 14, 2022) – Mirth Collin, a mission-driven leader with more than 20 years of experience managing diverse multi-disciplinary teams, joins MarineMax as Director of Learning and Development.

The Director of Learning and Development role is new at MarineMax and will complement the People Strategy function, an important part of the MarineMax mission. Mirtha will have the responsibility of gathering input from across the organization to develop impactful and meaningful orientation and onboarding experiences for all new team members. As she helps to establish a continuous learning culture, Mirtha will also create and curate training and professional development opportunities to help our team members flourish throughout their careers.

Mirtha brings a wealth of experience to this role, most recently serving as the Director of Education for ISC2, where she led a team who was responsible for overseeing the creation, delivery, and maintenance of global credentialing products, self-study materials, and continuing education used by over 180,000 individuals. She has broad experience in learning management systems (LMS) and enhancing the user experience in online learning, as well as deep roots in multi-channel content delivery including online, hybrid, and in-person learning. She has successfully worked with academic and industry partners to create innovative workforce development tools and pathways that broaden access to learning and career growth.

For over 20 years, MarineMax has been committed to premium boat brands, customer service and team members. Fulfilling the mission to provide "the world's best pleasure boating experience" requires the efforts and talents of many exceptional people. And that's why they strive to make their workplace one in which individuals feel challenged, fulfilled, and able to reach their full potential.

With operations all over the world, MarineMax is always seeking talented, dedicated, and energetic individuals to join their team. Read more about the company and apply online at www.marinemax.com/connect/careers.
Let's Get Social 👍
We want to hear from you! Share your boating photos and videos. You may even get featured on one of our channels, along with the latest news from across the boating industry, fun stories from fellow boating enthusiasts, and much more!
Follow Us
View Our Marinas
With vast storage, convenient locations, and incredible benefits, our marinas are the perfect place for your boat to call home.
Where's My Marina?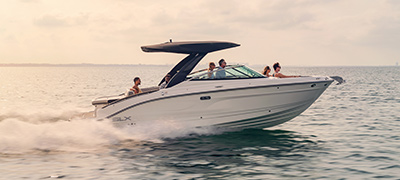 Getting Started is Easy!
Staying safe on the water starts here. Enjoy the journey as you explore different types of boats, activities, and much more.
Discover the world of boating