MARINEMAX IS EXPANDING THEIR SEA RAY DEALERS
CLEARWATER, FL (October 24, 2022) – MarineMax Texas Mastercraft in Fort Worth and MarineMax Nisswa Marine based in Minnesota are adding Sea Ray to their model lineups.
Jimmy Harvell, President of MarineMax Texas MasterCraft, comments, "We are excited to add Sea Ray to our model lineup. Sea Ray is a legend in our industry for their sport boats and cruisers and this addition will give our clients a new category of boats that we know they will fall in love with."
At Sea Ray, they believe that richer moments on the water lead to a richer life. They have a strong ideology made up of five basic tenets that guide everything that they do. Every Sea Ray boat and every Sea Ray experience must abide by those principles. Meticulous craftsmanship. Inspired design. Effortless performance. Unrivaled support. Elevated experiences.
Jeremy Wiczek, Sales Manager of MarineMax Nisswa Marine, comments, "This addition is not only going to help increase the types of boats that we can offer our customers but also increase the number of quality brands we can offer them. Since the acquisition, MarineMax has been able to help us increase our brand portfolio, which helps us to continue to provide our clients with the best possible brands, experience and so much more."
MarineMax is proud to offer Sea Ray boats. Their team has the experience and expertise to guide you into the perfect Sea Ray for your life on the water, no matter if you're boating in Texas or Minnesota.
Launch Into Living
A Sea Ray is more than a boat—it's a craft of unparalleled comfort and performance, technology, and technique. It's decades of expertise building the most sophisticated sport boats, cruisers, and yachts on the water. It's an unwavering dedication to customer service and community. And it's the belief that happiness is best enjoyed with the wind in your hair, loved ones at your side and a beautiful boat beneath you.
Get on the Water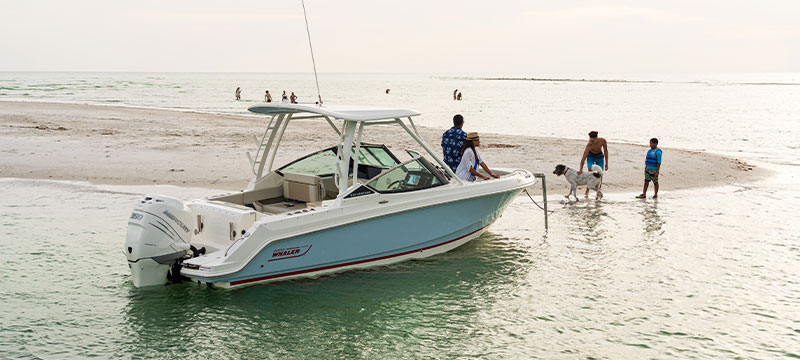 Find Your Perfect Boat Today
Start your search for the boat that has it all for your lifestyle! Explore premium new, used, and brokerage boats.
Search Boats
Let's Get Social 👍
We want to hear from you! Share your boating photos and videos. You may even get featured on one of our channels, along with the latest news from across the boating industry, fun stories from fellow boating enthusiasts, and much more!
Follow Us