MarineMax's Ryan West Promoted to Vice President
CLEARWATER, FL (July 11, 2022) – MarineMax recently announced the promotion of Ryan West to the role of Vice President. Ryan will continue to lead the Company's best in class Fort Myers operations.
Kyle Langbehn, MarineMax President of Retail Operations comments, " During Ryan's 18 successful years at MarineMax he has positively impacted the lives of countless customers and team members. Loyalty and professionalism are hallmarks of Ryan, as demonstrated across all aspects of the Fort Myers operations. This promotion recognizes Ryan's impact and importance to our company, our team, the boating industry, and most importantly our customers. The industry-leading Fort Myers waterfront location consistently delivers excellence in marine services, including sales, service, finance and insurance, marina and storage, events, and award-winning customer Getaways!®. Ryan and his team will continue to build upon the great success of our Fort Myers location providing exceptional customer experiences.
Ryan joined MarineMax in 2004 and has over 20 years of retail experience, including leading MarineMax locations throughout West Florida and Texas. Since returning to Florida in 2014, Ryan and his family enjoy the close-knit community of Fort Myers and are happy to call it home. Being recognized as the top retail location three times, with over 20 team members obtaining top sales achievements, is a testament to Ryan's success in Fort Myers.
Ryan comments, "I am extremely proud of the Fort Myers Team and our many accomplishments. This promotion to Vice President is a clear result of the dedication and commitment of the entire team to delivering the best pleasure boating experience for our clients every day. Our partnerships, forged along the way, are stronger than ever and we remain committed to giving back to the community we serve. I take pride in the facility and operations we have built that provide the best boating lifestyle our area has to offer."
MarineMax's philosophy is to offer customers unparalleled resources to connect with people and places on the water. The Fort Myers location spans 25 acres and offers everything a boater could dream of. The newly constructed, onsite waterfront restaurant, Deep Lagoon Seafood and Oyster House, is a premium dining experience seating up to 270 guests. The picturesque backdrop is the perfect location for hosting events and benefits to raise funds for local charitable causes. They're known for their Annual Yacht Gala in partnership with Lee Health and the Golisano Children's Hospital, which has raised over one million dollars.
Boat owners that purchase through MarineMax join an elite group, considered family. They receive access to exclusive events, owners' only Getaways!® trips, and adventures in the British Virgin Islands with MarineMax Vacations. Boating is made easy with the MarineMax experience, which includes exceptional service teams ready to keep boaters on the water all season and a lifetime of memories with friends and family on the boat of your dreams.
Finance Your Boat
When it comes to financing the boat you've always wanted, our team has you covered.
Explore Finance Options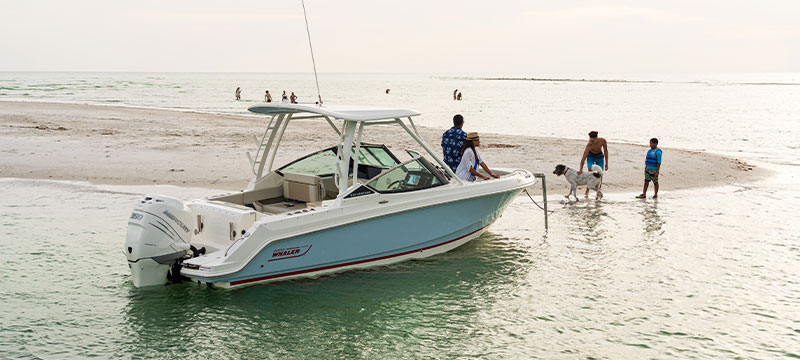 Find Your Perfect Boat Today
Start your search for the boat that has it all for your lifestyle! Explore premium new, used, and brokerage boats.
Search Boats
Let's Get Social 👍
We want to hear from you! Share your boating photos and videos. You may even get featured on one of our channels, along with the latest news from across the boating industry, fun stories from fellow boating enthusiasts, and much more!
Follow Us