MarineMax Service Team Builds Bikes for the Florida Department of Children and Families!
CLEARWATER, FL (August 15, 2022) – While attending their National Service Managers meeting the MarineMax service team collaborated and worked to build bikes for the Florida Department of Children and Families (DCF). Seven deserving families in the community received the finished bikes.

Andy Rishovd, National Service and Parts Manager, comments, "This years' service meeting was a great experience for everyone involved, we got to help the community, meet new faces and collaborate with one another. I look forward to this meeting every year and can't wait to see the difference we can make in the community."

The National Service Managers meeting is an annual meeting for service managers to come together as a team and discuss company initiatives, collaborate, and work together for a good cause. There were about 70 managers in attendance tasked with outlining goals for the next fiscal year and defining initiatives for the newly created Labor Growth Plan tool.

The team choose to build bikes for DCF thanks to the Innisbrook Resort, which helped accommodate the event. The entire group was split into seven teams to see who could build their bike the fastest. Each team had to answer certain service questions correctly before they were given the proper tools to build their bikes.

Once finished a speaker from DCF addressed the group describing the program and local families that would receive the bikes. DCF is a department in the local community that helps to protect the vulnerable, promote strong and economically self-sufficient families, and advance personal and family recovery.

MarineMax is proud to support the community in any way they can to help the team remember to stand true to their core values every day.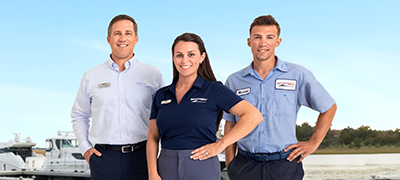 Be The Best of the Best
We pride ourselves on creating an environment for team members to develop their skills and continue growing in their field. Opportunity is knocking!
Join Our Team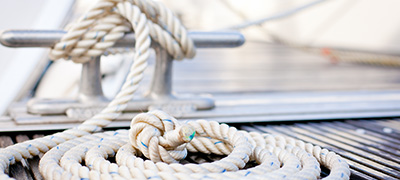 Brush Up Your Boating Skills
Our goal is to make sure you and your family feel confident and comfortable operating your boat. Our videos featuring experts will help.
Get the Tips
MarineMax App
Scheduling service for your boat or yacht is now easier than ever with the new MarineMax mobile app.
Download Now