MarineMax Dealerships Receive Annual Grady-White Awards
~ Grady-White Boats Recognizes MarineMax Performance for Model Year 2020 ~
CLEARWATER, FL (September 29, 2020) – Several MarineMax dealerships recently received recognition from world-class boat manufacturer,
Grady-White
.
Kyle Langbehn, Vice President of Operations, comments, "Congratulations to our teams for winning these prestigious Grady-White awards for the model year 2020, in recognition of exceptional achievement in sales, service, and customer experience."
Established in 1959, Grady-White has always focused on providing safe, reliable, purpose-driven offshore fishing boats. MarineMax is proud to offer Grady-White boats and provide our customers with high-quality service.
Recipients of the Admiral's Circle award include MarineMax Houston and MarineMax Jacksonville. The Admiral's Circle Award is reserved for the dealerships in the Grady-White network that have achieved the top tier in retail sales and simultaneously provided world-class customer service to their customers for the model year. In addition to reaching the goal of three million dollars in retail sales for the year, MarineMax Houston and MarineMax Jacksonville received customer satisfaction index scores from their customer surveys that exceeded 9.5 on a 10-point scale. Grady-White places a high value on customer feedback, and customers have expressed the outstanding support MarineMax has provided them. The team effort and knowledge that MarineMax promise is the best in sales and service to each customer and is a true testament to these accomplishments. This is the third year that MarineMax Jacksonville has earned this special honor.
MarineMax Pensacola, MarineMax Gulf Shores, MarineMax Fort Walton Beach, MarineMax Panama City, and MarineMax Miami received recognition for Sales Achievement. Grady-White Boats also recognized MarineMax Island Marine Center for Service Excellence. Grady-White customer satisfaction is carefully measured by utilizing dealer satisfaction scores in customer surveys to confirm top-quality technical service and customer care. Service Excellence winners have provided world-class customer service to their customers for the model year 2020.
Let's Get Social 👍
We want to hear from you! Share your boating photos and videos. You may even get featured on one of our channels, along with the latest news from across the boating industry, fun stories from fellow boating enthusiasts, and much more!
Follow Us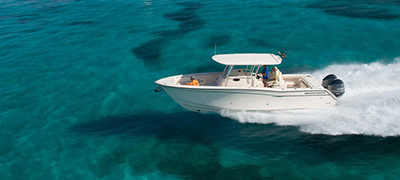 Fishability and Comfort Combine
Providing safe, reliable, purpose-driven offshore fishing boats, each Grady-White model boasts exceptional features to ensure a safe, smooth, and dry ride. Exceptional attention to order, detail, and functionality have ensured that comfort and safety is unparalleled.
Get on the Water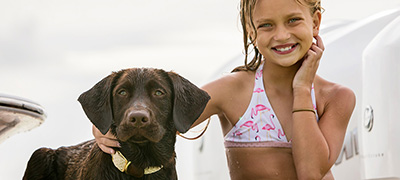 The Boating Lifestyles Blog
Browse hundreds of articles on customer stories, tips, trends, gear, amazing boating locations and more found in our MarineMax Lifestyles Blog.
Explore Boating Articles