FOR IMMEDIATE RELEASE
February 14, 2020
Contact: Lisa Harrison
MarineMax
(727) 265-3755
Lisa.Harrison@MarineMax.com
*Images Available Upon Request*
MarineMax Shows Tremendous Growth
MIAMI, FL (February 14, 2020) – 2019 was a busy year for MarineMax, including acquisitions, new partnerships, operational optimization, and an investment in digital solutions. The largest boating retailer had a successful year and plans to grow in 2020.
MarineMax expanded operations in two key Texas markets with the acquisition of Sail & Ski Center, a highly awarded boat dealership in the fast-growing markets of
Austin
and
San Antonio
. The new locations join the existing Texas store lineup located in the
Dallas
and
Houston
markets.
In addition to expanded territory, MarineMax added two new brands to its product mix.
MJM Yachts
joined the model lineup exclusively in select Florida locations, and new-to-the-market
Aviara
is available at almost every MarineMax location nationwide. MJM Yachts has a history of building technologically advanced powerboats with advanced epoxy construction and an outboard express cruiser style. Perfect for the Florida boater. Aviara, manufactured by
MasterCraft
, is a modern luxury day boat offering an elevated experience with both inboard and outboard options. Both brands are designed to reach new customers for MarineMax.
Later in the year, MarineMax grew their relationship with the
Azimut
|Benetti Group by expanding the North American presence of
Benetti Yachts
and acquired Fraser Yachts. Since 1873, Benetti has been celebrating Italian excellence by providing quality and luxury in the finest-crafted vessels. Fraser Yachts specializes in world-leading superyacht chartering, brokerage, management, and new builds. Both partnerships increase MarineMax's presence and strength in the superyacht category.
With an expanded territory and new product mix, MarineMax leveraged industry-leading digital solutions and announced positive financial results for fiscal 2019.
Brett McGill, MarineMax Chief Executive Officer and President, stated, "Our leading digital capabilities have advanced our ability to connect with customers and sell in new ways, including targeted sales events and online boat shows. Results have exceeded our expectations and our digital business will remain a strategic growth focus. Our sixth
Online Boat Show
is taking place right now during the Miami Yacht Show and the Miami International Boat Show, where we are debuting a brand-new
mobile app
. 2020 is going to be an exciting year."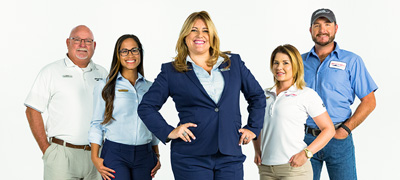 Our Team Is Your Advantage
Supporting owners with a team of experts to ensure you enjoy boating to the fullest.
Meet Our Team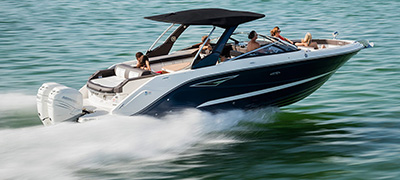 Find Your Perfect Boat Today
Start your search for the boat that has it all for your lifestyle! Explore premium new, used, and brokerage boats.
Search Boats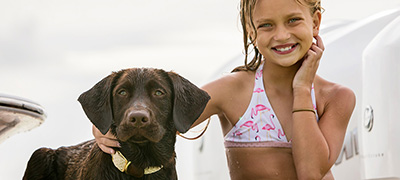 The Boating Lifestyles Blog
Browse hundreds of articles on customer stories, tips, trends, gear, amazing boating locations and more found in our MarineMax Lifestyles Blog.
Explore Boating Articles