Experience the Biggest Boat Show in the Country Digitally
MIAMI, FL (February 13, 2020) – Miami residents prepare for the "five biggest days in boating," as the
Miami Yachts Show and the Miami International Boat Show
descend upon the city. And MarineMax is offering everyone an opportunity to experience both shows from the comfort of their living room.
"We have a significant investment in industry-leading digital solutions to provide the very best boating experience for our customers," states Abbey Heimensen, MarineMax Director of Marketing. "The goal is to keep existing and future customers informed of new offerings and the latest and greatest from the boating community."
The sixth
MarineMax Online Boat Show
will run from February 13 to 17, mirroring the boat show dates. The MarineMax team plans to bring the Miami Yacht Show and the Miami International Boat Show to the masses with a unique web experience, including access to view boats on display in Miami. Attendees can explore and take tours from wherever they are using a computer, phone, or tablet. Additional perks of the online experience include exclusive access to featured inventory and boat show incentives, the ability to reserve a vessel by placing a deposit online, and an option to chat live with a boating professional between the hours of 9:00 AM to 5:00 PM Eastern Standard Time.
Thousands of people have participated in each of the previous Online Boat Show events. With millions of dollars in sales activity attributed to past shows, MarineMax plans to continue these successful and revolutionary digital boat shopping experiences in the future.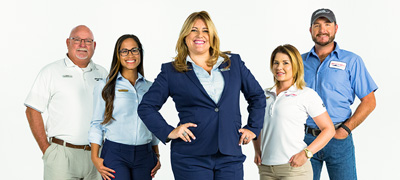 Our Team Is Your Advantage
Supporting owners with a team of experts to ensure you enjoy boating to the fullest.
Meet Our Team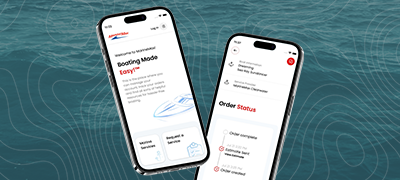 MarineMax App
Scheduling service for your boat or yacht is now easier than ever with the new MarineMax mobile app.
Download Now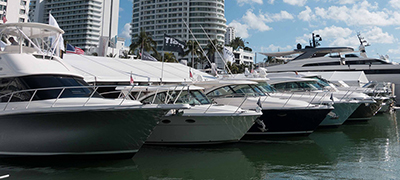 Experience Your Favorite Models
Step aboard to explore boats of all shapes and sizes including the latest models. With one place to come for everything boating, you'll find the boat of your dreams!
Find a Boat Show Near You