FOR IMMEDIATE RELEASE
October 29, 2019
MarineMax Leads the Industry into the Digital Future
CLEARWATER, FL (October 29, 2019) - MarineMax recently announced its fourth quarter and 2019 fiscal year results with a focus on the future.

"The MarineMax team's effort in the fourth quarter resulted in significant growth in units against a backdrop of a challenging industry," begins Brett McGill, Chief Executive Officer and President. "This includes the sales side of the business but also a significant investment and focus on the digital customer experience. We are utilizing industry-leading digital solutions and practices to drive new business and create exceptional engagements."

In December of 2018, MarineMax tried something new. The event was called "Virtual Yacht Expo," but there wasn't a single yacht on display. Instead, an online platform was designed to "display" select yachts in inventory across the country. Anyone anywhere could log in any time and visit the Virtual Yacht Expo. The event was successful enough to refine and launch again in March 2019. This time, the event was dubbed the "World's Largest Online Boat Sale" and included the full lineup of MarineMax boats and yachts across the country. Over 3,000 people participated in the event, and MarineMax can attribute sales of millions of dollars to those attendees. In August 2019 another online event was held with even better results. MarineMax plans to host a fourth online event this week in conjunction with the Fort Lauderdale Boat Show beginning October 30.

Mr. McGill continues, "Our leading digital capabilities have advanced our ability to sell in new ways, including targeted sales events and online boat shows. Results have exceeded our expectations, and our digital business will remain a strategic growth focus. As we look forward, our store optimization plan should help us as we work to better align expenses with current industry conditions while leveraging our digital business abilities to further extend our customer experiences."

The goal is to keep existing and future customers informed of new offerings, including recurring maintenance and service business opportunities through strategic and targeted digital marketing. Leveraging the wealth of business information and data analytics, MarineMax has a competitive advantage delivering the best experience for their customers while operating the business efficiently.

For more information on the financial results, visit https://investor.marinemax.com/overview/default.aspx.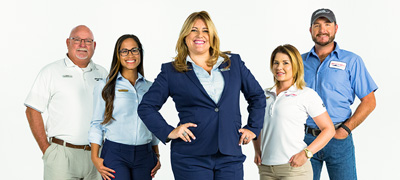 Our Team Is Your Advantage
Supporting owners with a team of experts to ensure you enjoy boating to the fullest.
Meet Our Team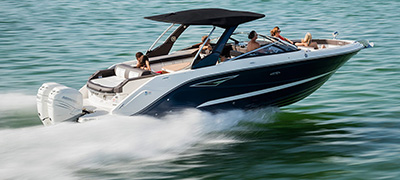 Find Your Perfect Boat Today
Start your search for the boat that has it all for your lifestyle! Explore premium new, used, and brokerage boats.
Search Boats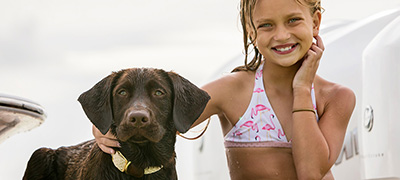 The Boating Lifestyles Blog
Browse hundreds of articles on customer stories, tips, trends, gear, amazing boating locations and more found in our MarineMax Lifestyles Blog.
Explore Boating Articles