From the Helm | Boating Broadcast | Maui Jim Sunglasses
MarineMax From The Helm Boating Broadcast is an entertaining take on the boating and yachting lifestyle. Tune in to the video podcast that connects boat owners, innovators, and leaders in the boating industry.
Play video for Seeing Clearly with Maui Jim
From the Helm | Boating Broadcast
In this episode, see something BIG removed from the Pacific Ocean, learn how to #BeABetterBoater and "Travel the Seas," and hear why Jeff Bezos' yacht sneaks out at 3:00 AM. Plus, we talk to Stacey Dunn from Maui Jim to learn how to pick out the best pair of sunglasses and insider tips and tricks on maintaining your favorite pair.
Something BIG Removed from the Pacific Ocean
Marine Industry News
recently published an article about The Ocean Cleanup, a group of scientists helping to reduce waste in our world's waters. The project's ocean-cleaning "System 002" has now collected 101,353kg (223,445lbs) of plastic over 45 extractions, sweeping an area of the ocean of over 3,000 square kilometers – comparable to the size of Luxembourg or Rhode Island. The group operates in
The Great Pacific Garbage Patch
spanning waters from the West Coast of North America to Japan. The group's success has led to an expansion to "System 03," which is expected to capture plastic at a rate potentially 10 times higher than "System 002" through a combination of increased size, improved efficiency, and increased uptime.
Boston Whalers #BeABetterBoaterSweepstakes is open
MarineMax has partnered with Boston Whaler and Guy Harvey to create the "
Be a Better Boater Sweepstakes!
" In the height of boating season it is important to protect the water and marine life around you. For the sweepstakes, people are asked to snap a picture to show how they are doing their part. You could win: 2 Guy Harvey tumblers, 2 Guy Harvey hats, 2 Guy Harvey t-shirts, and a Guy Harvey signed print. The sweepstakes closes at 11:59 p.m. CT on August 31, 2022.
"Travel the Seas" with Cruisers Yachts
It's almost Labor Day and for some regions, that means winterization and pulling the dock out of the water. If you're still itching to get into a new boat this year, some great opportunities are happening right now! MarineMax recently launched the "
Travel the Seas
" promotion that will include a new "Extended Protection Plan" for select model year 2022 Cruisers Yachts. Take advantage of this end-of-season offer and join the boating lifestyle to explore the open water or anchor at your favorite spots.
Bezos' Yacht Leaves Yard in Middle of Night
The good citizens of Rotterdam in The Netherlands won't have to throw eggs at Jeff Bezos' enormous new $500 million yacht after all. At 3:00 AM, the 417-foot yacht was towed from the Oceanco yard where it was being built to another Dutch yard where it will be finished. As a result, it did not have to go under Rotterdam's iconic Koningshaven Bridge, "De Hef." Hear the backstory from the
last episode
of Boating Broadcast. We're keeping an eye on the development of Bezos' new yacht to see the final product. Reported to be the largest sailboat in the world and the largest yacht in Holland, with three masts, reaching 229 feet up in the air.
Seeing Clearly with Maui Jim
Stacey Dunn, Sunglass Evangelist and Training Manager for Maui Jim sunglasses joins us again to show us how to pick out the best pair and shares insider tips and tricks on maintaining your favorite Maui Jims. We begin by discussing what goes into making a premium pair of sunglasses like patented polarization, frame construction and materials, and high-quality lenses, including readers and prescription sunglasses. Then we learn more about the Maui Jim Warranty, the Maui Jim Difference, and how to maintain your premium sunglasses. Shop for sunglasses online at
www.mauijim.com
or call your local MarineMax store to see if they carry the brand. You can also watch
last year's episode
to get a better introduction to the Maui Jim brand and Stacey's role with the company.
Have Ideas for Our Next Episode or Want to Connect With Us?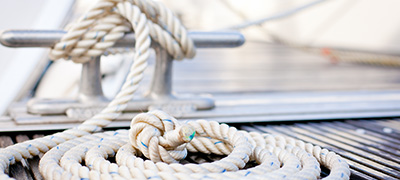 Brush Up Your Boating Skills
Our goal is to make sure you and your family feel confident and comfortable operating your boat. Our videos featuring experts will help.
Get the Tips
Let's Get Social 👍
We want to hear from you! Share your boating photos and videos. You may even get featured on one of our channels, along with the latest news from across the boating industry, fun stories from fellow boating enthusiasts, and much more!
Follow Us
Getting Started is Easy!
Staying safe on the water starts here. Enjoy the journey as you explore different types of boats, activities, and much more.
Discover the world of boating