Boating Tips: Best of Raymarine
Welcome to
Boating Tips
with MarineMax! Raymarine is one of the biggest names in marine electronics today. Here are some of our best tips with Raymarine. Ask your questions, make comments, and learn a thing or two about your favorite outdoor activity.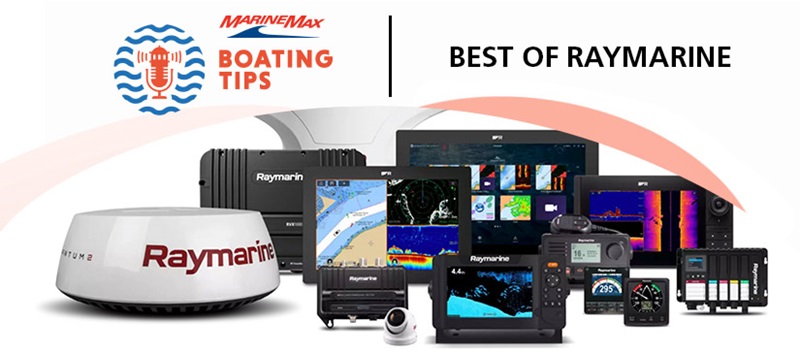 Play video for Best of Raymarine
Boating Tips
Raymarine is a mainstay in boats of many different sizes and lifestyles. These are some of our best Raymarine related tips.
Night Vision and Thermal Imaging with FLIR
The FLIR thermal infrared camera range offers a thermal night vision solution for every boater. Raymarine's thermal imaging cameras literally turn night into day, keeping you safe and secure and letting you boat with confidence. From kayaks to superyachts, FLIR offers leading-edge thermal cameras that are rugged, reliable and straightforward to use.
Raymarine offers a number of different FLIR cameras that have a varying aray of zoom capabilities and resolutions. Whether you're planning on night boating or just coming in late from a trip, these systems will make a world of difference for you in terms of navigation, safety and feeling secure on the water.
Boat with confidence!
Make the Axiom System Uniquely Yours!
With built-in RealVision 3D™ sonar, the all new LightHouse 3 operating system, and blazing fast quad core performance, Axiom will transform your time on the water.
This intuitive system can display everything from radar to sonar, navigation and more! The beauty of this system is that you can customize your screens so that you have the views and displays most important to you at the ready. You can even split screens into different sizes and ratios allowing you to have multiple information feeds on the same screen.
Boat smarter!
Automatic Routing
With a few simple touches, your Raymarine chartplotter can plot the course to your destination. Here are a few points to keep in mind:
Automatic routing is available when using either Navionics or C-MAP charts.
For Navionics, your chart card must be activated online with Navionics first.
You also need to setup the Boat Details menu to get information on your boat's beam (width), draft (depth), and height. This is all needed for safe passage planning.
The icons used to mark waypoints will call attention to potential hazards on the automatic route.
Don't blindly trust your electronics. Be sure to be at attention and carefully observing your surroundings for any potential hazards or environmental changes.
Find Your Raymarine Unit
Headquartered in Clearwater, Florida, MarineMax is the nation's largest recreational boat and yacht retailer. We can help you find the right Raymarine unit to fit your boating lifestyle, contact your local MarineMax store today to learn more. We'll see you out there.
Want to hear more from MarineMax?
Let's Get Social 👍
We want to hear from you! Share your boating photos and videos. You may even get featured on one of our channels, along with the latest news from across the boating industry, fun stories from fellow boating enthusiasts, and much more!
Follow Us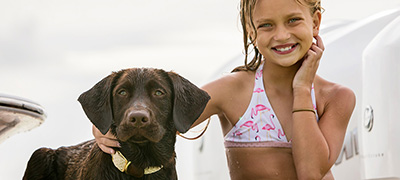 The Boating Lifestyles Blog
Browse hundreds of articles on customer stories, tips, trends, gear, amazing boating locations and more found in our Blog.
Explore Boating Articles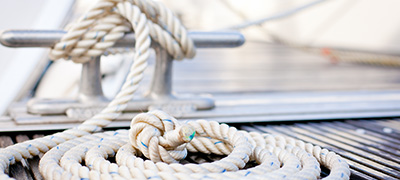 Brush Up Your Boating Skills
Our goal is to make sure you and your family feel confident and comfortable operating your boat. Our videos featuring experts will help.
Get the Tips