From the Helm
Mote Marine Laboratory & Aquarium
MarineMax From The Helm Boating Broadcast is an entertaining take on the boating and yachting lifestyle. Tune in to the monthly video podcast that connects boat owners, innovators, and leaders in the boating industry.
Play video for Mote Marine Laboratory & Aquarium
Boating Broadcast | From The Helm
Learn how to fit 23 of your closest friends aboard the Aviara AV40, tips from Service Advisor on what to do if you last used your boat a long time ago, and ways to learn about marine life and contribute to research at the same time. Tune in to find out more!
BOAT OF THE MONTH | AVIARA AV40
We're excited about the Suncoast Boat Show and all the great models you will see from Boston Whaler, Sea Ray, Galeon and Aviara! Speaking of Aviara, we sit down with Jeremiah Long, Sales Consultant at MarineMax Sarasota. He scopes how the AV40 extends days on the water. Twin fold-down terraces convert into additional deck space to accommodate all the people you care about most even if that's 23 of your closest friends! Hear more about how you can host a party from the premium helm, cook a gourmet meal, rest in the cabin, swim off the submersible platform, or just take in the beauty of the water from the convertible barstool-style seating – the AV40 can handle it all – on the same day.
TIPS FROM A SERVICE ADVISOR
Spring has sprung, and so has Marine Service Technician Week! From April 24 through April 29, technicians from all over are being recognized for their hard work and dedication within the boating industry. This weeklong event brings awareness and recognition to hard-working professionals who keep boats safe, reliable, and enjoyable. Beth Musha, Service Advisor at MarineMax Sarasota, joins to give a shout-out to her team and helpful tips to get back out on the water if you last used your boat a while ago. Learn More About #MarineServiceTechWeek.
MOTE MARINE LABORATORY AND AQUARIUM
Established in 1955 by Dr. Eugenie Clark, Mote Marine Laboratory is a nonprofit organization that protects and conserves marine resources. With over 40 Ph.D. scientists and 27 diverse research programs, Mote is conducting bold research in oceans surrounding six continents. Funds raised help Mote rehabilitate sick marine animals, answer questions about the health of our marine environment and teach the public more about our oceans. Kaitlyn Fusco, Marketing and PR Manager for Mote Marine Lab, discusses research, education, the public aquarium and support opportunities. This year they've partnered with the Suncoast Boat Show to raise awareness. The Suncoast Boat Show is back from April 21 to 23, 2023 and donations to Mote Marine Laboratory and Aquarium can be made with ticket purchases for the Show. Experience the hybrid in-water and on-land show and a selection of Sportfish, power boats and motor yachts including Boston Whaler, Galeon, Sea Ray and Aviara along 65,000 square feet of dock space at Marina Jack.
Visit MarineMax at the Suncoast Show.
Have ideas for our next episode? Let us know!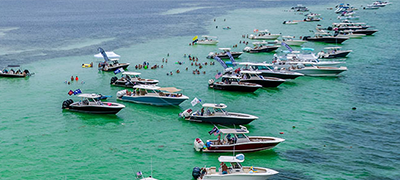 Find an Event
All this fun is exhausting – NOT! We love creating entertaining and exciting customer events. Each is designed to make boating the most remarkable leisure activity in your life.
Find an Event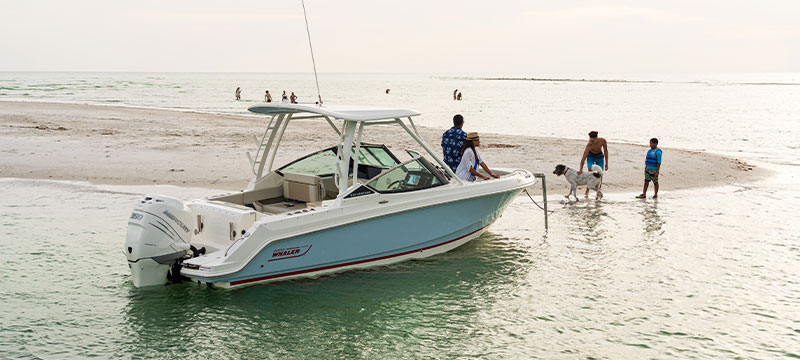 Find Your Perfect Boat Today
Start your search for the boat that has it all for your lifestyle! Explore premium new, used, and brokerage boats.
Search Boats
Let's Get Social 👍
We want to hear from you! Share your boating photos and videos. You may even get featured on one of our channels, along with the latest news from across the boating industry, fun stories from fellow boating enthusiasts, and much more!
Follow Us