From the Helm | Boating Broadcast | Happy Holidays from MarineMax
Welcome to From the Helm with MarineMax, where hosts Lisa and Kelley connect with boating industry leaders for weekly Boating Broadcasts.
A look back at 2020, tribute to the 12 Days of Christmas and more!
NOTES AND TALKING POINTS
From the Helm, Boating Broadcast is brought to you by MarineMax, the nation's largest boat retailer.
HEADLINES:

First, the Guy Harvey Ocean Foundation, a non-profit organization dedicated to saving the seas, supporting groundbreaking research and helping foster the next generation of ocean conservationists, awarded Scholarship to two doctoral students from prestigious universities in Florida. Applications are now being accepted for the 2021 Guy Harvey Scholarship Award. Check here for more information, and to apply.
Second, we look back at the Top 3 Videos for 2020 on the MarineMax YouTube Channel:
#3: Boston Whaler 405 Conquest
#2: Azimut A51 at MarineMax Charleston
Third, Brunswick is named by Newsweek to the 2021 list of America's Most Responsible Companies. From the thousands of companies considered for this honor, only 400 made the final list and Brunswick is ranked No. 205 overall. Companies were selected based on publicly available key performance indicators derived from CSR Reports, Sustainability Reports, and Corporate Citizenship Reports, as well as an independent survey of 7,500 U.S. residents.
Finally, FLIR Systems Introduces Raymarine YachtSense, affording total command and complete awareness of a vessel's electrical systems. Scalable and customizable, it's modular nature redefines the future of vessel automation for boat builders and technical installers.
SOCIAL:
This episode's social update gives a global round up of weird and wacky boating videos from Japan, Poland and beyond. Plus, check out a look back at 2020's #UnitedByWater posts and all the cool places we've been. Then we close out with a tribute to the 12 Days of Boating.
NEED MORE BOATING NEWS?
You can see or hear more episodes of Boating Broadcast and our sister podcast, Boating Tips LIVE, on The MarineMax Blog, accessible on the website or via mobile phone through the MarineMax App. or you can also access more episodes on Amazon, Spotify, Google Podcast, Apple Podcast, or wherever you get your podcast news. We hope you enjoyed today's Boating Broadcast, as always, Stay healthy, boat happy!
Let's Get Social 👍
We want to hear from you! Share your boating photos and videos. You may even get featured on one of our channels, along with the latest news from across the boating industry, fun stories from fellow boating enthusiasts, and much more!
Follow Us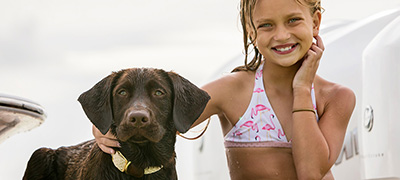 The Boating Lifestyles Blog
Browse hundreds of articles on customer stories, tips, trends, gear, amazing boating locations and more found in our MarineMax Lifestyles Blog.
Explore Boating Articles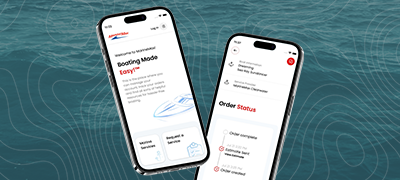 MarineMax App
Scheduling service for your boat or yacht is now easier than ever with the new MarineMax mobile app.
Download Now