From the Helm | Boating Broadcast | 2020 Recap with Brett McGill
Welcome to From the Helm with MarineMax, where hosts Lisa and Kelley connect with boating industry leaders for weekly Boating Broadcasts.
Brett McGill, CEO and President of MarineMax, takes a look back at 2020, reflecting on the boating industry's growth.
NOTES AND TALKING POINTS
From the Helm, Boating Broadcast is brought to you by MarineMax, the nation's largest boat retailer.
HEADLINES:

First, we look at BoatTEST.com's review of the Galeon 470 Sky, known for its untraditional flybridge and optional "Beach-Mode" layout.
Then BoatingSafetyMag.com shows us the best way to promote boating safety is with prizes, including a $1,000 West Marine Gift Card.
Finally, we wrap up with popular in-depth yacht tour videos with Azimut! These full-length tours completed by none-other than Azimut-Benetti President of the Americas, Federico Ferrante, show attention to detail and expert knowledge is highly beneficial for both dreamers and buyers alike!
GUEST:

Brett McGill, CEO and President of MarineMax, takes a look back at 2020, reflecting on the boating industry's growth. Mariners worldwide have more resources to shop for boats, complete the purchase process, charter or crew larger yachts, and schedule service and upgrade projects. Hear more about how MarineMax's global network is poised to help. "Welcome to the family and the boating lifestyle. Make time for boating and get out to explore new destinations on your own or through MarineMax events and Getaways!®"
SOCIAL:
Try out the new hit game called, "What Is It?" Try your best to identify what an angler has pulled out of the water and learn why #BoatersGonnaBoat!
NEED MORE BOATING NEWS?
You can see or hear more episodes of Boating Broadcast and our sister podcast, Boating Tips LIVE, on The MarineMax Blog, accessible on the website or via mobile phone through the MarineMax App. ou can also access more episodes on Amazon, Spotify, Google Podcast, Apple Podcast, or wherever you get your podcast news. We hope you enjoyed today's Boating Broadcast, as always, Stay healthy, boat happy!
Let's Get Social 👍
We want to hear from you! Share your boating photos and videos. You may even get featured on one of our channels, along with the latest news from across the boating industry, fun stories from fellow boating enthusiasts, and much more!
Follow Us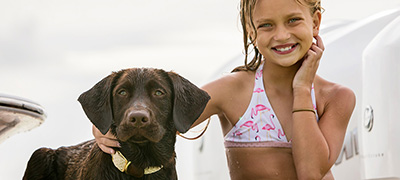 The Boating Lifestyles Blog
Browse hundreds of articles on customer stories, tips, trends, gear, amazing boating locations and more found in our MarineMax Lifestyles Blog.
Explore Boating Articles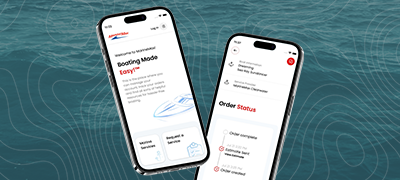 MarineMax App
Scheduling service for your boat or yacht is now easier than ever with the new MarineMax mobile app.
Download Now