Boating Broadcast
We love boating, and our guests do too! Tune in to the From the Helm Boating Broadcast for the latest news and industry trends. Our exciting guests are experts in the boating world, and besides sharing lots of knowledge, they are passionate about what they do. Join host Lisa Harrison as she takes you on an exciting boating podcast adventure at shows and events while chatting with some of the industry's best, along with boating celebrities. Don't miss out on the action! Follow and subscribe to the From the Helm Boating Broadcast on your favorite podcast platform, and don't forget to share the fun and "Like" us too!
Lisa Harrison

Born in a small town in Southwest Michigan, Lisa grew up boating on inland lakes on her family's 17-foot ski boat. As an optimistic and adventurous girl, Lisa tried everything; tubing, wakeboarding, knee boarding, skiing, even a boat-camping trip along Kentucky Lake. After graduating from Western Michigan University, Lisa moved to Florida in search of sunny skies and salty air. Joining MarineMax in 2014, Lisa has organized events and Getaways! for customers, worked with local teams on various marketing projects, and interviewed countless industry leaders. She is grateful to be a part of the "From the Helm" team and looks forward to bringing boating news to enthusiasts across the globe.
Page Position for form
Have ideas for our next episode? Let us know!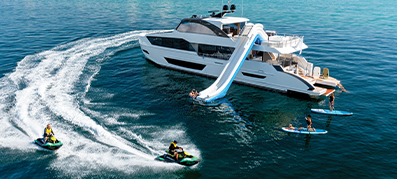 Lifestyles Magazine
Explore the latest edition of our Lifestyles magazine online or get one sent to your home.
Get Access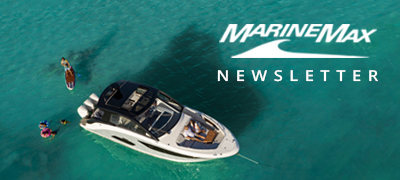 Newsletter Sign Up
Sign up for our monthly newsletter to stay in the know!
Sign Up