Boating Tips
Talkin' Tech with Sea Ray
Welcome to Boating Tips with MarineMax! Sea Ray's SLX 260 is packed with advanced technological features that make for a boating experience like no other. Follow along with Captain Keith as he shows you the bells and whistles on this brand new, 2023. Ask your questions, make comments, and learn a thing or two about your favorite outdoor activity.
Play video for Talkin' Tech with Sea Ray
Boating Tips
Sea Ray has long been known for their innovative designs and comfortable, luxurious vessels. For this reason, they have garnered millions of fans from around the country. Their latest model, the 2023 SLX 260 is packed to the gills with smart features that make it a sure bet for Sea Ray and general boating enthusiasts alike. Check it out.

C-Zone Digital Switching
Say goodbye to tangled wires and troublesome circuit breakers. With C-Zone Digital Switching, you have an intuitive touchscreen display that essentially enables you to bundle selected circuits into a single switch to make operation quick and easy. It also gives you the ability to toggle through various programs through one screen.
VesselView
Mercury VesselView provides a touchscreen display that shows you all of your need-to-know information about your
Mercury Outboards
such as speed, fuel flow, fuel efficiency, temperature, trim, and more. You can monitor up to six engines at once.
There is also a mobile integration with the VesselView mobile app to allow you to view this information and monitor your outboards on your phone or other connected device.
Lenco Autoglide
The Lenco Autoglide system controls the pitch and roll of your boat and automatically adjusts the trim as you are running. Get ready for a smooth ride!
Sound System and other Amenities
Fusion Audio speakers as well as Bluetooth, Airplay and seal amps for a next level sound experience. Also, wireless charging and charging ports are found throughout the vessel.
Find Your Sea Ray
All of these awesome features and more come standard on the Sea Ray SLX 260. Sea Ray is truly a leader in boat technology and the SLX is certainly a testament to that. To find yours, check out our wide selection of
Sea Ray boats here
. To learn more about Sea Ray Boat technology, click
here
.
NEED MORE BOATING NEWS?
You can see or hear more episodes of Boating Tips and our sister podcast, From the Helm Boating Broadcast, on The MarineMax Blog, accessible on the website or via mobile phone through the MarineMax App. You can also access more episodes on Amazon, Spotify, Google Podcast, Apple Podcast, or wherever you get your podcast news. See you out on the water!
Have an Idea for Our Next Episode? Submit It Here!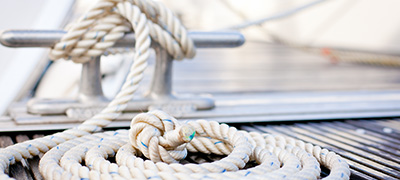 Brush Up Your Boating Skills
Our goal is to make sure you and your family feel confident and comfortable operating your boat. Our videos featuring experts will help.
Get the Tips
Finance Your Boat
When it comes to financing the boat you've always wanted, our team has you covered.
Explore Finance Options
Let's Get Social 👍
We want to hear from you! Share your boating photos and videos. You may even get featured on one of our channels, along with the latest news from across the boating industry, fun stories from fellow boating enthusiasts, and much more!
Follow Us