Boating Tips: Labor Day Boating Tips
Welcome to Boating Tips with MarineMax! We hope that you enjoy your Labor Day weekend! Here are some tips from Captains Keith and Nick on how to have a fun, safe and enjoyable weekend. Ask your questions, make comments, and learn a thing or two about your favorite outdoor activity.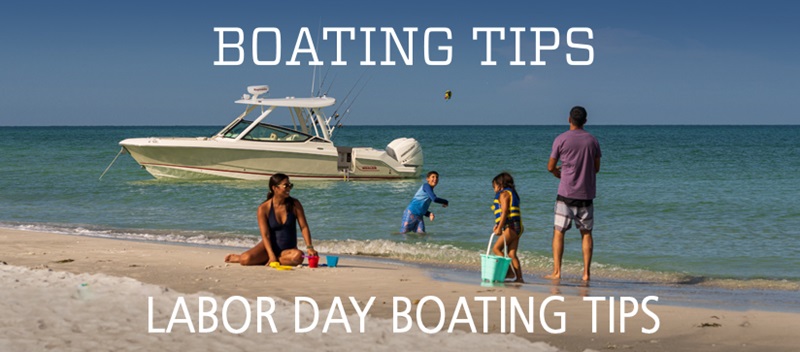 Play video for Labor Day Boating Tips
Boating Tips
We hope that you enjoy your Labor Day weekend! Here are some tips from Captains Keith and Nick on how to have a fun, safe and enjoyable weekend.

Designate a Sober Skipper
If you plan on enjoying a few adult beverage during your time out on the water, make sure that you have a designated sober driver. In case you were wondering about boating and alcohol laws; drinking and driving a boat is no different than drinking and driving a car - it's illegal and dangerous.
Sun Protection
Labor Day is one of the final weekends of the summer, when you're out on the water make sure that you have a good pair of sunglasses and wear your sunscreen (also don't forget to re-apply). You can
learn more about sun protection here
.
Be Aware of Other Boaters
Everyone's excited and having a blast out boating, just remember that since it is a holiday weekend, there will likely be many more people on the water than normal. Because of this, we encourage you to remember to slow down as you go through bridges and be vigilant for other boaters. This is true all the time, but especially true if you're participating in
boat parades
- boat sober and be aware of fellow participants.
Be Ready to Go
As we mentioned, there are likely going to be more boaters out there than normal. Because of this, you can bet that the boat ramp will be busier too. Make sure you're packed and ready to go, do all your systems checks at home and follow
proper boat ramp etiquette
so you can get right out and everyone can get on the water quickly and without issue.
Do's and Don'ts of Boating with Pets
Everyone loves their pet, many people will bring them along to join in on the fun this weekend! There's nothing wrong with that, but there are a few things to consider (listed below).
Hydration: Keep fresh drinking water available and a shady spot for them to get out of the sun if they need to.
PFD: You wear a lifejacket, so should your pet! Even strong swimmers can quickly fatigue so make sure they are wearing an approved pet lifejacket.
Keep Decks Cool: Just as paw pads can burn on a hot sidewalk, the same can happen on the deck of a boat, make sure to keep it cool.
Plan Ahead: Not everywhere on your itinerary may allow pets, check ahead of time to make sure where you plan on docking will allow you to bring your furry friend.
Click here
to learn more tips for boating with pets.
Have Fun!
It's what it's all about and why we boat. Boating is a great activity to enjoy with friends and family, just keep the above tips in mind as you head out this weekend and enjoy your day. We'll see you out on the water.
NEED MORE BOATING NEWS?
You can see or hear more episodes of Boating Tips and our sister podcast, From the Helm Boating Broadcast, on The MarineMax Blog, accessible on the website or via mobile phone through the MarineMax App. You can also access more episodes on Amazon, Spotify, Google Podcast, Apple Podcast, or wherever you get your podcast news. See you out on the water!
Have an Idea for Our Next Episode? Submit It Here!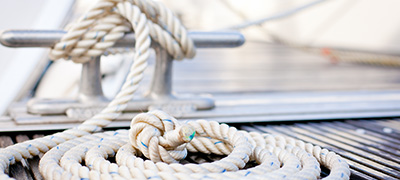 Brush Up Your Boating Skills
Our goal is to make sure you and your family feel confident and comfortable operating your boat. Our videos featuring experts will help.
Get the Tips
Finance Your Boat
When it comes to financing the boat you've always wanted, our team has you covered.
Explore Finance Options
Let's Get Social 👍
We want to hear from you! Share your boating photos and videos. You may even get featured on one of our channels, along with the latest news from across the boating industry, fun stories from fellow boating enthusiasts, and much more!
Follow Us