Blending Sky and Sea
An extraordinary yacht deserves an extraordinary debut and renowned director Gabriele Muccino uses the universal languages of art and love to do just that. With a story that is both delicate and powerful, his short film delights, engages and moves all who see it, just as the new Azimut Magellano 25 METRI does.
Timeless Beauty

The exteriors of the Magellano 25 Metri have been designed by Ken Freivokh, a renowned figure in the world of boat design and the name behind some of the world's most stunning megasailers. The vision that guided his design of the lines of the boat was wonderfully simple: to create an object of timeless, exquisite beauty, immune to passing fads and trends. A superstructure entirely in glass, conceived to recreate the idea of a penthouse overlooking the sea, is the central element around which the entire design revolves.

At One With The Sea

The Magellano 25 Metri sits proudly atop the water, with its solid form full of the promise of long, memory-making voyages where you will finally have the chance to savor time and rediscover its true sense. Indeed, it is this spirit of travel with a décor, design elements and layout that capture the originality and unique approach of the sea traveler and their willingness to embrace the extraordinary moments and experiences of every journey. The fluid geometries of the boat spring from the idea of recreating and integrating marine elements in a natural way throughout.
Finance Your Boat
When it comes to financing the boat you've always wanted, our team has you covered.
Explore Finance Options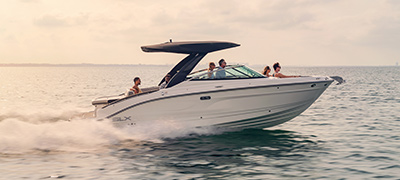 Getting Started is Easy!
Staying safe on the water starts here. Enjoy the journey as you explore different types of boats, activities, and much more.
Discover the world of boating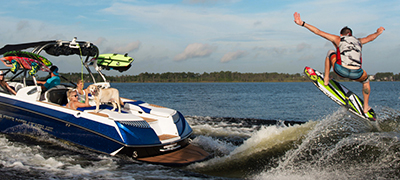 Get Geared Up!
If you are searching for the best gear for your days on the water or parts to tweak your boat, then look no further.
Let's Get Accessorized