Best Thanksgiving Leftovers Ideas for the Boat
Got turkey? Well, we at MarineMax have some suggestions for those Thanksgiving extras! These boat-friendly, turkey day leftover recipes are perfect for an early morning or afternoon on the water or dinner on the dock. Gobble up a turkey sandwich with a zing or munch on some turkey tacos—whatever the preference, these savory dishes, snacks, and desserts are fun to prepare and sure to have tastebuds asking for more! Take a look at our favorite 11 recommendations below:
1. Turkeychinnie Alfredo

It's not the traditional spelling because it's not your traditional dish. Toss the chicken aside and replace it with turkey to add to your favorite pasta. Pile on the alfredo sauce and add a leftover veggie. Chopped asparagus is a tasty replacement for broccoli in this unconventional recipe. Make it even more interesting by adding some pumpkin puree and walnuts to the mix. The choice is yours! Heat this yummy recipe in the sleek kitchen area aboard one of these beautiful Azimut Yachts.

2. Turkey Sandwich with Pizazz

Who said a turkey sandwich has to be traditional? Spice it up with chipotle sauce, add some zest with pesto, or pile on provolone and onions and turn it into a panini. You can also turn your sandwich into a toasted cranberry delight by adding toasted pecans, Brie, cranberry sauce, and arugula—the possibilities are endless!

3. Stuffing Waffles

Here's to morning creativity! Grab your waffle iron and have a little fun with this one! Although we have yet to try them, they sound pretty interesting! Just make them and take them along! Tip these off with fruit and whipped cream for some added sweetness. There are many variations listed online—just search and pick your favorite! Imagine having these unique waffles aboard one of these gorgeous Aquila Power Catamaran models.

4. Turkey Tacos

Who doesn't love a taco? Swap your traditional form of protein in this Mexican classic for some turkey. Add all your preferred toppings, and there you have it! Want them warm and toasty? Wrap them in foil and heat them on a Kenyon grill. Watch one in action in this exciting From the Helm Boating Broadcast episode.

5. Potato Salad

If you cooked up a few too many potatoes, making this popular side dish to take along might just be the answer! Potato salad is also fantastic when paired with a grilled fresh catch—perhaps with a Goliath Grouper! Learn how to catch one here by experts from Florida Sport Fishing during our From the Helm Boating Broadcast episode.

6. Turkey Salad

Skip the tuna and add turkey. This classic recipe with a turkey twist is fantastic when spread on some Ritz crackers or toasted baguettes. It's also a perfect little appetizer when entertaining on the water! Need a chilly place to store your turkey salad? There are many boats MarineMax sells with plenty of cold storage. For instance, check out the cool areas these Boston Whaler Conquest models have!

7. Cranberry Sauce Cake

If you're looking for a sweet treat to bring along on the water, why not try a cranberry sauce cake? There are a lot of variations to this creation, and it can be made as muffins as well. Top it off by adding some extra sweetness with a powdered sugar glaze. Here's a yummy recipe for a Cranberry Coffee Sauce Coffee Cake.

8. Barbeque Turkey Bites

Add a little Texas flair to the ole' turkey grind by marinating leftovers in your favorite BBQ sauce. Chop up some onions and peppers, and then mix everything together. Serve it on some Tostitos scoops and top it with shredded cheese—flavorsome and Southwestern!

9. Turkey Egg and Cheese

Out on the water early? How about a turkey, egg, and cheese on a bagel? This twist on the traditional breakfast sandwich is just as scrumptious, especially with the addition of caramelized onions and leftover hollandaise sauce. Imagine prepping this in a beautiful kitchen while afloat. This dream can become a reality—check out the cooking and food prep space in these Ocean Alexander models. Breakfast now, please!

10. Turkey Nuggets

Although this recipe may be prepped easier on land, when taken out to sea, it's the perfect finger food—especially for the little ones! Just prepare a batch of your preferred batter, coat small dollops of shredded turkey in the batter, heat some cooking oil in a frying pan, and then toss the nuggets into the pan to simmer until golden brown. Turkey-licious!

11. Turkey and Cheddar Croissants

The buttery goodness of a croissant and turkey meld together perfectly in this savory combo. Add some broccoli and make it even better with extra cheddar—now that's a sandwich! In addition, these can be great for appetizers and may pair well with your favorite beverage.

Now that you have the ideas, don't forget the essentials. Take along napkins, plates, silverware, and of course that leftover apple cider to wash everything down with.

We hope you and your family have a great holiday and get to enjoy those turkey leftovers in a whole new way! And if you're looking for something else to try, download the MarineMax App, for Boating Made Easy™.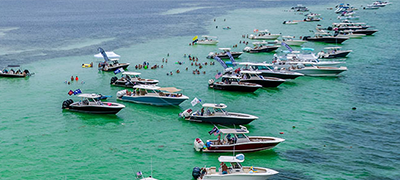 Find an Event
All this fun is exhausting – NOT! We love creating entertaining and exciting customer events. Each is designed to make boating the most remarkable leisure activity in your life.
Find an Event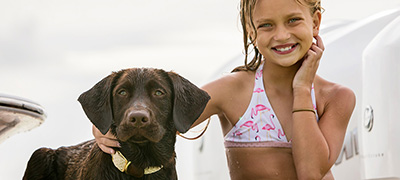 The Boating Lifestyles Blog
Browse hundreds of articles on customer stories, tips, trends, gear, amazing boating locations and more found in our MarineMax Lifestyles Blog.
Explore Boating Articles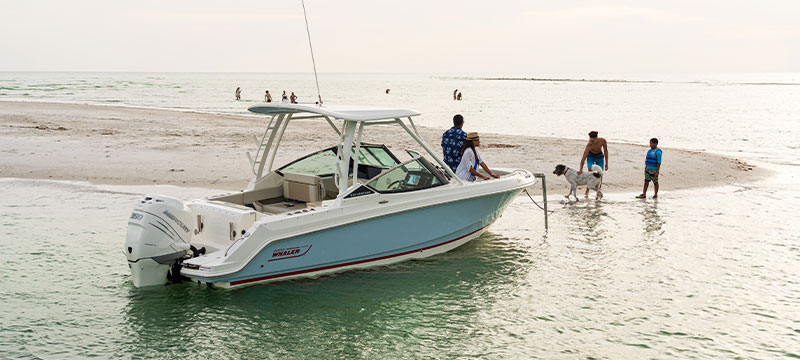 Find Your Perfect Boat Today
Start your search for the boat that has it all for your lifestyle! Explore premium new, used, and brokerage boats.
Search Boats