A Family of Marinas
MarineMax Marinas offer more than just a resting spot for your boat or yacht— discover everything they can do for you.
By Charlene Marie Dodge
ON A NATIONAL LEVEL
From keeping your boat high up on the racks or in the water, you'll now find us all around (the world!), and we do a lot more than just store your boat—we offer you an experience. If you've never seen what MarineMax marinas are about, you should give us a try!
Each of our marina locations is unique and offers plenty of amenities, from member's lounges to laundry, ice, fuel, pumpout stations, Wi-Fi, cleaning stations, wash racks, and more. Our marinas also offer classes, events, exclusive Getaways!®, ship stores, restaurants, and onsite services such as maintenance, repairs, and upgrades by certified technicians that can be scheduled easily through the MarineMax App.
At MarineMax, we know there are plenty of other places you can purchase a boat, take it for service, for storage, etc., so that's why we strive to give you the most reliable, top-rated experience—no matter where you may end up, and offer exciting events to make you happy, and want to return.
For instance, Melissa K., a MarineMax Brick customer, commented, "The team at MarineMax in Brick is excellent. I purchased myfirst boat from them this past summer. I had plans to transfer my boat to another nearby local marina once I received my boat, but I decided to dock at MarineMax as the staff was so friendly and helpful."
A CLEAN AND GREEN EXPERIENCE
Besides the many services and amenities available, we are proud to keep our marinas clean and offer a greener experience by participating in programs that help the environment and aquatic wildlife surrounding them. Meeting specific criteria to become Clean Marina certified is one way our marinas are doing their part to stay committed to excellence and continue to keep the sustainable mindset going by spreading it to other stores and locations nationwide.
One highly notable team member who helped kick off the successful sustainability practice at MarineMax Sarasota in 2018 is Heather Mess. Now the company's National Marina Manager, Heather, explains the program in detail: "The Clean Marina certification is a voluntary program offered in some states. We are committed to implementing clean marina practices at all of our locations, including in states where Clean Marina programs are not available. We pride ourselves on providing cleaning facilities to our members and local communities. We also encourage clean boating habits to protect waterways and keep boating safe for all on the water."
Last spring, three consecutive MarineMax locations were recognized by the state of New Jersey for reaching a Clean Marina status. As we move forward, we urge everyone to keep our water clean and marine life happy now and for future generations to come.
WHAT'S NEW FROM A GLOBAL VIEW

On a global level, MarineMax has recently made maritime history by purchasing Island Global Yachting (IGY Marinas), the world's only superyacht network with many award-winning marinas. As a part of the $480 million deal, MarineMax acquired 23 of the most prestigious marinas throughout the United States, Europe, the Caribbean, and Latin America. From beautiful and highly desirable destinations from Cabo San Lucas to Cannes and beyond, the company is excited to offer even more for MarineMax customers to be a part of—all under one umbrella.
To help customers manage their time more efficiently at MarineMax Marinas around the globe, the introduction of a new platform called Trident is in the works. This program will ensure MarineMax customers can acquire a slip, fuel, provisions, and other services when desired. "We are excited to have completed the acquisition of IGY Marinas, which is consistent with our strategic plan to grow our high-margin businesses, expand our product offerings, and increase our geographic reach," stated Brett McGill CEO and President of MarineMax.
Additionally, Brett is pleased to welcome the CEO of IGY Marinas, Tom Mukamal, and the current management team to continue to grow and lead IGY operations. THE
MARINEMAX MARINA EXPERIENCE IN A 'CONCH SHELL'
To sum it up, there's a lot more to MarineMax Marinas than a typical place to store your boat. Join us for exciting Getaways! and local events—or garner an incredible international adventure by docking at one of our marinas across the seas. Visit us for services, accessories, fuel, Wi-Fi, pumpout stations, and more. Our consultants will be happy to offer suggestions about where to go, what to do, or add to your boat for the best experience on the water possible. Come and visit us today!
Want to Learn More About MarineMax?
View Our Marinas
With vast storage, convenient locations, and incredible benefits, our marinas are the perfect place for your boat to call home.
Where's My Marina?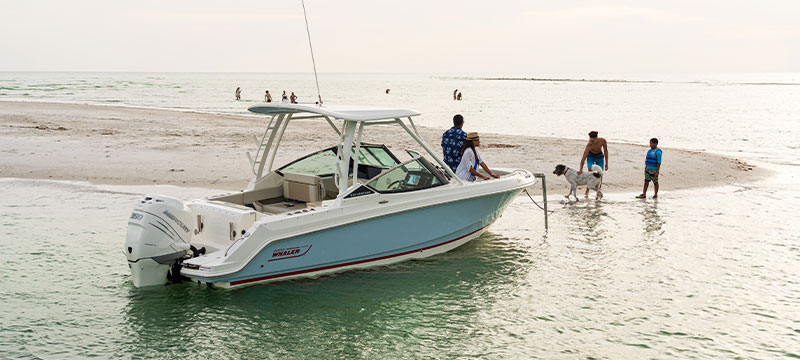 Find Your Perfect Boat Today
Start your search for the boat that has it all for your lifestyle! Explore premium new, used, and brokerage boats.
Search Boats
Finance Your Boat
When it comes to financing the boat you've always wanted, our team has you covered.
Explore Finance Options