MarineMax YouTube Channel Now Has Over 10,000 Subscribers!
That's right, more than 10,000 of you have clicked that little subscribe button and are now receiving daily videos from MarineMax stores and events around the nation, and for that we thank you.
Page Position for video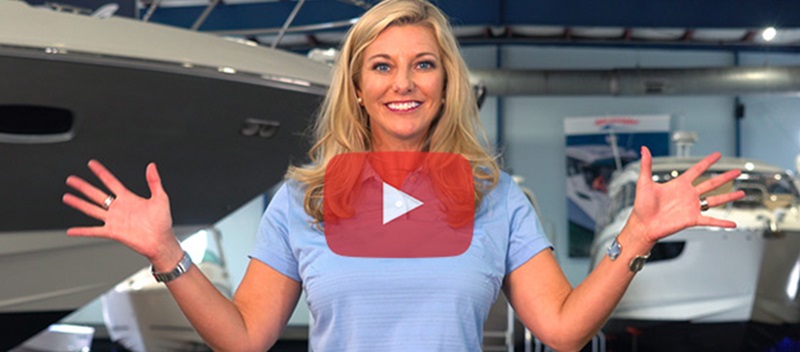 Play video for Subscribe Today!
We want to show our appreciation for all your support, and remind you to go subscribe for all of the latest videos from MarineMax.
Discover the latest videos...

For those of you who have not subscribed to our YouTube channel, now is your chance to get the inside scoop on the latest videos in the world of boating. From boat walkthroughs, events and getaways coverage, to boat shows and new product unveilings, the MarineMax YouTube Channel has you covered.

Explore the latest happenings...

Find, explore, and connect with the MarineMax Facebook network. Find out what's happening in the world of boating whether your enjoy Fishing, Yachting, or just a leisurely cruise. Explore your favorite brands, all the latests models, and incredible events. Connect with your local MarineMax store for direct customer service and information about what's happening in your boating community. No matter what your looking for, we've got it all on Facebook.

View the latest photos...

Beautiful boats in beautiful places is what you will find on the MarineMax Instagram. This is your chance to view the boat of your dreams in paradise. Watch the fun videos, scroll amongst the awe-inspiring photos, and picture yourself on board. Once you visit our Instagram page, you will quickly realize that this dream can truly be your reality.

Receive the latest news...

Twitter is a buzz with all the latest from brands, news, events, and more. Tweet with us to discover the fast news at your fingertips, including news from brands such as Sea Ray, Ocean Alexander, Nautique and more. Ask us the questions you've always wanted to know or just send us a kind message about your boating life. When it's fast and furious information that you seek, MarineMax on Twitter is where it's at.

Learn the latest business...

Business, business, business...is what makes this ship run. Learn all the "behind-the-scenes" action over on our LinkedIn page. Discover more about our stocks, press releases, employees, career opportunities, and much more.

Share your latest...

What are you doing this summer? Share all the fun you're having and #ShowUsYourBurgee! The MarineMax burgee symbolizes that you are part of an exclusive group of people who love the water. Take it with you as a token of all the fun and memories being on the water brings, and that we are all United by Water. As a member of the MarineMax family, we want to know where you've been and what you've been doing! Pick up a burgee at your local MarineMax store, snap a pic, and share it with us using #ShowUsYourBurgee. Once you share, you have the chance to win a weekly prize, or even the grand prize of a boating cruise for you and your friends! So get out there and #ShowUsYourBurgee!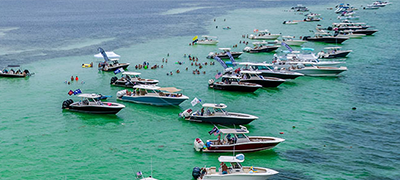 Find an Event
All this fun is exhausting – NOT! We love creating entertaining and exciting customer events. Each is designed to make boating the most remarkable leisure activity in your life.
Find an Event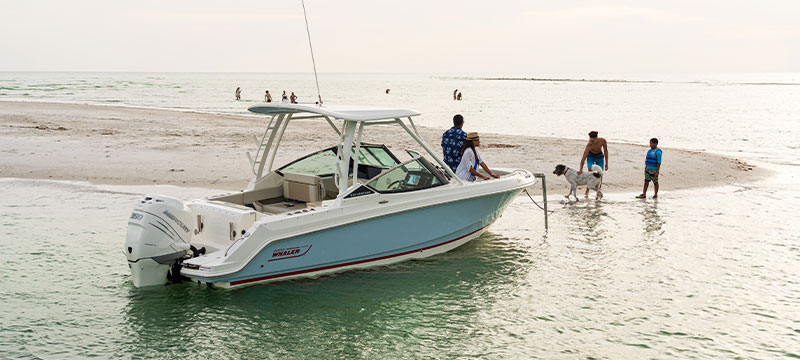 Find Your Perfect Boat Today
Start your search for the boat that has it all for your lifestyle! Explore premium new, used, and brokerage boats.
Search Boats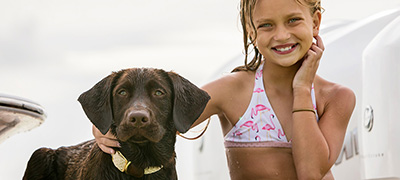 The Boating Lifestyles Blog
Browse hundreds of articles on customer stories, tips, trends, gear, amazing boating locations and more found in our Blog.
Explore Boating Articles