MarineMax Kent Island Welcomes Sea Ray
GRASONVILLE, MD (September 5, 2023) – MarineMax Kent Island is proud to announce the addition of Sea Ray to its premium model lineup.
Michael Gisch, General Manager, comments, "We are excited to welcome Sea Ray to our premium model lineup. We always want to provide nothing but the best to our customers, and Sea Ray gives them all that, with years of experience in the marine industry to back it. While we've been dedicatedly catering to Sea Ray enthusiasts in Baltimore and northern Maryland through our other MarineMax locations, we're absolutely delighted to extend our exceptional service to include our Kent Island location now."

At Sea Ray, they believe that richer moments on the water lead to a richer life. They have a strong ideology made up of five basic tenets that guide everything that they do. Every Sea Ray boat and every Sea Ray experience must abide by those principles—meticulous craftsmanship. Inspired design. Effortless performance. Unrivaled support. Elevated experiences. From the iconic Sundancer to the luxurious SLX to the magnetic SDX and the thrilling SPX, you'll never have a shortage of exceptional moments on the water.

MarineMax Kent Island is the premier destination for boating enthusiasts in the Annapolis area. They offer a remarkable selection of premium boats for sale from top brands like Aviara, Azimut, Galeon Yachts, Bertram Yachts, Cruisers Yachts, Ocean Alexander, Aquila Power Catamarans, Sea Ray, and Scout boats. When you visit their dealership, their knowledgeable team will be there to assist you in finding the perfect boat that suits your needs and preferences.

MarineMax Kent Island also provides a service location that is fully equipped with an array of amenities to meet your service needs, which includes dockage, a 50-ton travel lift, a forklift, fuel services, and its convenient location on the water in Kent Narrows whether routine maintenance or more intricate repairs, their service location is designed to cater to all your boating requirements with certified technicians.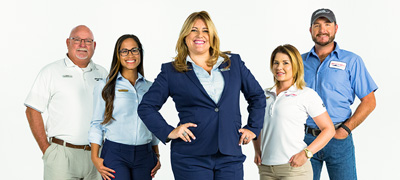 Our Team Is Your Advantage
Supporting owners with a team of experts to ensure you enjoy boating to the fullest.
Meet Our Team
Launch Into Living
A Sea Ray is more than a boat—it's a craft of unparalleled comfort and performance, technology, and technique. It's decades of expertise building the most sophisticated sport boats, cruisers, and yachts on the water. It's an unwavering dedication to customer service and community. And it's the belief that happiness is best enjoyed with the wind in your hair, loved ones at your side and a beautiful boat beneath you.
Get on the Water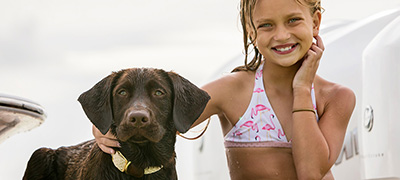 The Boating Lifestyles Blog
Browse hundreds of articles on customer stories, tips, trends, gear, amazing boating locations and more found in our MarineMax Lifestyles Blog.
Explore Boating Articles