Barrel Boss is Back and Better Than Ever
AUSTIN, TX (September 19, 2023) – MarineMax Sail & Ski Austin is coming back to the lakes for their 16th annual Barrel Boss wakesurf tournament.
Barrel Boss Wakesurf Contest is Central Texas's largest and longest-running grassroots wakesurf contest, and registration is open! This year's event has been extended to two days to accommodate more surfers and another new addition to this year's events is a BBQ Cook-Off. Barrel Boss is designed for local, amateur wakesurfers to showcase their skills in a fun, low-pressure, family-friendly environment.

The tournament events will take place on October 7 & 8, where judges will select the top three in each division, and the best rider wins. Spectators will be able to attend and view the contest onshore, as well as streamed live via www.marinemax.com/barrelboss, and they will be able to vote for their favorite who could potentially win the "Crowd Favorite" award. All participants will receive a swag bag and lunch provided by event sponsors.

Returning to Barrel Boss Wakesurf Comp again this year is the silent auction to benefit Wake for Warriors, a non-profit group founded by combat veterans with a focus on peer-to-peer healing through the transformative power of watersports. Barrel Boss's Adaptive divisions offer wakesurfers with disabilities a chance to compete and win. More information regarding wake for warriors can be found at www.wakeforwarriors.org.

The 16th annual Barrel Boss contest will be live and in-person! This event will be held on Saturday, October 7, and Sunday, October 8, at 16406 Stewart Rd. Austin, TX 78734. As always, the contest will be towed by the best boat in the industry, Nautique.

The Nautique G23 is one of the greatest discoveries on the journey to push capabilities of wake sports and the limits of design. A reimagined hull aggressively steps forward to integrate new technology creating the world's best surf wave and wakeboard wake. This masterpiece has won wake boat of the year multiple times in a row by Boating Magazine.

This year's sponsors are the best board companies in water sports; Hyperlite, Ronix, Liquid Force, and Phase Five. This is a grassroots event with divisions for everyone to be able to participate in. The division options are Beginner, Groms, Junior, Veterans, Open Men's, Open Women's, Wake Foil, Adaptive Men's, Adaptive Women's, and Interpretive. For more information on the qualifications for each division, please visit the MarineMax Barrel Boss event page, www.marinemax.com/barrelboss

The BBQ Cook-Off will take place October 7, this will be the first ever BBQ Cook-Off and just like Barrel Boss, this is a low pressure, grassroots event. To keep it easy and fun, all cooking will be done off-site and delivered to the Front Yard at Sail & Ski Yacht Club for judging from a team of judges, and a crowd of 50 people who will vote on their favorites. For more details on how to register, head to www.marinemax.com/barrelboss

If interested in demoing some of the Nautique Boats up close and personal this year at Barrel Boss, join MarineMax Saturday, October 7th through Sunday, October 8th, and step behind the wheel to experience the Nautique Difference and find your next boat at the Barrel Boss Boat Show going parallel to the tournament.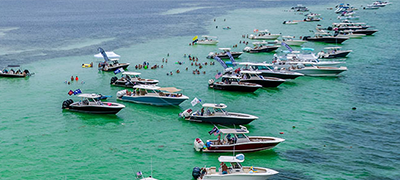 Find an Event
All this fun is exhausting – NOT! We love creating entertaining and exciting customer events. Each is designed to make boating the most remarkable leisure activity in your life.
Find an Event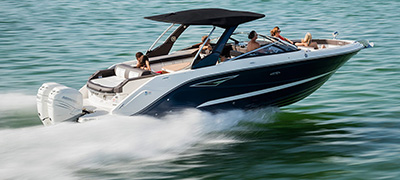 Find Your Perfect Boat Today
Start your search for the boat that has it all for your lifestyle! Explore premium new, used, and brokerage boats.
Search Boats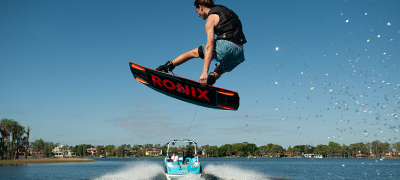 Water Sports Gear
High quality water sports gear from leading manufacturers. Plus, try before you buy.
Water Sports