USA Market Report by IBI News
International Boat Industry (IBI) News contributors Craig Ritchie and Tony Esposito summarize the 2020-2021 surge in boating participation and outline changes in the boating industry taking place in 2022-2023. The multi-paged article is well worth the read. Clips from the original piece have been shortened, below. Read the full report in the IBI summer print issue here.
"Following record sales in 2020, boating remained the leading outdoor recreation in the US in 2021 with new powerboat sales exceeding 300,000 units for only the second time in 15 years," says National Marine Manufacturers Association (NMMA) president, Frank Hugelmeyer.
The strength of the US boat industry today can perhaps be even better illustrated by putting aside year-over-year comparisons and viewing current sales figures against pre-pandemic numbers, to see a more accurate picture of the long-term trend. Industry-wide, that picture reflects current retail sales hovering somewhere around 7% above the five-year average, representing a healthy level of growth by any measure.
Pontoons
Pontoon boats continue to rank among the top-selling boat categories in the US with market share currently hovering in the mid-30% range. In other words, one in three new boats sold in the US today rides around on welded aluminum tubes.
At the high end of the pontoon boat market, Harris Pontoon Boats is tempting customers in 2022 with a fully redesigned version of its signature Grand Mariner loaded with automotive styling and technology, and an automotive-like MSRP of around US$180,000. Available in 23ft, 25ft, and 27ft tritoon hulls, the Grand Mariner reflects luxury automobile styling and amenities, including a fiberglass bow with streamlined, automotive-like styling cues and integrated, color-changing LED lights, a newly designed digital helm with automotive-inspired premium upholstery, and an array of electronics including a high-end stereo on a power tower that can be raised and lowered with a key fob controller.
Harris president, Chris Bernauer says, "Everybody is looking for more. An entry-level pontoon boat today is not an entry-level pontoon boat from 10 years ago – not in price point, not in comfort, not in features, not in anything. I think the whole market is going up, just as you can say the same about an entry-level automobile."

Shop Pontoon Boats HERE.

Watersports / Tow Boats
The watersports tow boat segment has been a beacon of consistency in the US boat market over the past decade, steadily building market share while reporting annual year-over-year increases in both unit sales volumes and overall revenues. That long-term trend held through the pandemic and appears to have continued since, certainly as evidenced by the most recent financial results released by publicly-traded boatbuilders.
Mastercraft CEO Fred Brightbill says "For model year 2022 Mastercraft unveiled one of the most aggressive model year changes in its history, including the launch of four new boats which have been incredibly well received by our dealers and consumers." Further change is on the horizon for MasterCraft's 2023 model year, as the company prepares to introduce a new propulsion option that it claims is the most powerful tow sports boat engine in the world. The 630 horsepower, supercharged 6.2L V8 produces 665 foot-pounds of torque for what will amount to unique wakeboarding and wake surfing experiences.
Shop Watersports tow boats HERE.

Center Consoles
Center console boats remain among the most active segments for US boatbuilders as growing numbers of consumers come to appreciate the versatility and low maintenance requirements inherent to the design. It's a growth curve that's being further fueled by boatbuilders who continue developing new models tailored around specific buyer feedback or to address specific key markets – like boat clubs
At the high end of the center console market, Brunswick Boat Group used the 2022 Miami Boat Show to debut its Boston Whaler 360 Outrage – a model the company says "represents a new standard of excellence for offshore center consoles" with an extensive standard feature list and power options including Mercury V12 Verados.
"We sold out the entire first years' worth of production within a couple of days, literally," says Brunswick Boat Group president, Aine Denari. "All of the new technologies that are available from Brunswick are fully loaded onto that boat, including being the first Boston Whaler to come with Simrad electronics. It sold out immediately and if we had double the production capacity that would have been sold out too. It's just been a great launch for us."
Growing manufacturing capacity has been a focus for Brunswick over the last two years. In May the company held a groundbreaking ceremony ahead of the reopening of its 225,000-square-foot Boston Whaler plant in south Florida's Flagler County. The expansion will increase production by 40% and bring more than 400 jobs to the local economy over the next 18 to 24 months.

Shop Center Console boats HERE.
Luxury Yachts
Perhaps one of the biggest surprises to unfold from the Covid-related surge in boat sales in the US market is the resurgence in sales of large cruisers and luxury yachts. According to NMMA data, retail sales of new cruisers reached a 12-year high in 2020, up by 19.5% over pre-pandemic figures from 2019. Moreover, that upward trend appears to have held through 2021 and into the start of this season.
Pulaski, Wisconsin-based Cruisers Yachts reports continuing sustained interest in its full lineup on the heels of 2021 sales that were up by a whopping 40% over the previous year. "Business continues to be strong," says director of marketing, Matt VanGrunsven. "At the same time dealer inventories remain low, and we have a backlog well into calendar year 2023."
Much of that demand is focused on recent new models, he says, like the company's popular Cantius series and its more recent GLS line, including a 42 GLS model with sterndrive power introduced in May 2021, an outboard-driven 34 GLS launched last August, and a new 34 GLS with sterndrive power introduced in March 2022. "And, we're going to launch a new 50 GLS this fall," says VanGrunsven.
Acquired one year ago by US multilocation dealership MarineMax, Cruisers Yachts has completed its move into the former Carver/Marquis plant in Pulaski, adding approximately 150 employees in the process as the builder looks to further increase production. It's also looking to build its export business following recent reductions in international tariffs, says VanGrunsven. "We have a large international dealer network serving Asia, Australia, Europe, the Middle East, Canada, and the Caribbean," he says. "Our Caribbean and Australia sales are up twofold in the last 12 months."
Shop Luxury Yachts HERE.
Sign up for the monthly newsletter to keep up to date with Boating Industry news and MarineMax Brands.
Getting Started is Easy!
Staying safe on the water starts here. Enjoy the journey as you explore different types of boats, activities, and much more.
Discover the world of boating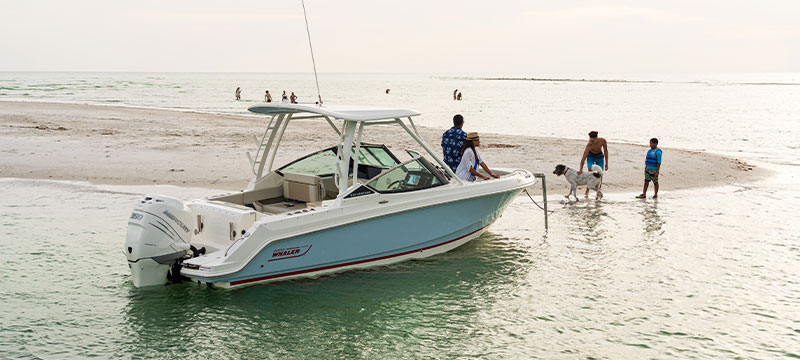 Find Your Perfect Boat Today
Start your search for the boat that has it all for your lifestyle! Explore premium new, used, and brokerage boats.
Search Boats
Let's Get Social 👍
We want to hear from you! Share your boating photos and videos. You may even get featured on one of our channels, along with the latest news from across the boating industry, fun stories from fellow boating enthusiasts, and much more!
Follow Us