MarineMax Improved Online Sales with Sitecore
Sitecore Experience Award Honorable Mention for the Online Experience.
CLEARWATER, FL (October 12, 2021) – MarineMax announced receiving a Sitecore Experience Award (SEA) honorable mention in the 'Phy-gital' category for its work with Sagepath, a digital marketing and technology company. SEA selected the entry from more than 140 submissions, recognizing MarineMax's Exclusive Sales Event - Online Experience.
"We have some of the most innovative customers and partners in the world leveraging our platform to implement digital-first strategies that dramatically enhance the consumer experience," said Lee Miles, Chief Customer Success Officer, Sitecore. "They recognize that digital has become ingrained at every level of the customer experience. It is more than a key component for organizations that want to move beyond the status quo – it is absolutely essential to any brand that wants to make those experiences even more immersive and impactful. We are proud to honor their achievements with this year's Sitecore Experience Awards."
The Sitecore Experience Awards 2021 recognize brands that have built truly customer-centric digital experiences with Sitecore® technology. The SEAs are awarded to Sitecore customers and their partners whose entries clearly demonstrate their Sitecore solution is delivering ground-breaking customer experiences and great overall value to their business. The SEAs highlight best-in-class brands from four specialized categories. MarineMax won in the hybrid physical-digital category called Leading the Way for the 'Phy-gital' Future.
Abbey Heimensen, MarineMax Director of Marketing, comments, "This award represents our drive to provide an excellent and seamless customer experience while adapting during a pandemic. In conjunction with the Sagepath implementation services, Sitecore provided the toolset for us to continue to exceed our customer's expectations."
The history of MarineMax's Online Experience started over two years ago. The initial project aimed to provide ways for customers to tune in to boat shows online. Leading the industry, MarineMax continuously developed its Online Experience to mirror the voice of its customers. Come 2020, with showrooms closed and boat shows canceled around the nation due to the COVID-19 pandemic, MarineMax utilized the digital advantages of Sitecore to further bring an in-store or live boat show experience to customers in an exciting way that also kept communities safe. Online visitors viewed unique inventory enhanced by images, video, immersive virtual tours, and the ability to make online deposits. The Exclusive Sales Event - Online Experience also provided a schedule of live-streaming events that visitors could attend virtually at the click of a button. MarineMax allowed its customers to continue their boating lifestyle even through difficult times.
Fill out the form below to request more information.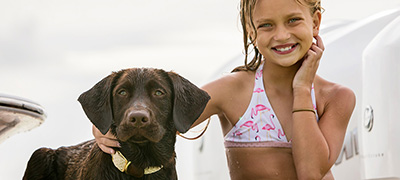 The Boating Lifestyles Blog
Browse hundreds of articles on customer stories, tips, trends, gear, amazing boating locations and more found in our MarineMax Lifestyles Blog.
Explore Boating Articles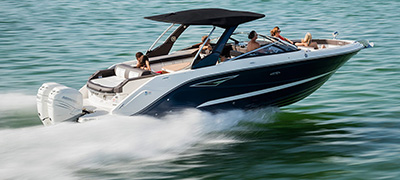 Find Your Perfect Boat Today
Start your search for the boat that has it all for your lifestyle! Explore premium new, used, and brokerage boats.
Search Boats
A New Class of Innovation
Pioneering features, the Scout name has quickly become synonymous with durability and safety. As with everything they do, quality reigns supreme in the production of their boat.
Get on the Water