Registration Open for 12th Annual Barrel Boss Wakesurf Competition
~ The 2020 Barrel Boss Wakesurf Contest Goes Virtual ~
AUSTIN, TX (October 7, 2020) – The 12th annual Barrel Boss Wakesurf Competition is set to take place in a virtual format.
"The Annual Barrel Boss Wakesurf Contest has become a staple in the wakesurfing community locally, nationally, and even internationally," exclaims Bonnie Kovach, MarineMax Sail & Ski Communications Director. "We have competitors from as young as four years old to 60+ and everywhere in between. Twenty-twenty has been a year for the books, and just like everything, we are adapting. To keep the momentum of our 12-plus year history going, we are hosting the first-ever Virtual Barrel Boss Wakesurf Competition."
The Barrel Boss Wakesurf Competition is Central Texas's largest and longest-running grassroots wakesurfing contest. The 12th annual event will take place virtually. To qualify for tournament entry, submit an unedited video of your best wakesurf run that does not exceed one minute. Practice it as many times as you want, but only send one video per division. The deadline to enter is October 31, and winners will be announced November 7.
There are divisions for riders of all ages and abilities, including the following; Grom (girls and boys ten and under), Juniors (16 and under), Open Women's (16 and up), Open Men's (16 and up), Master's (over 40), Open Skim (board less than 4'10" with one fin, Adaptive (a division for men and women with physical disabilities), Interpretive (this division allows for multiple riders, pets, costumes, props, etcetera), and Outlaw (Pro-riders Only). Professional wake surf riders will not be allowed to participate in any other division. Judging will take place the same way as if it were a live competition, best ride wins. The top three riders in each division will place.
Kovach continues, "There is no charge for Barrel Boss this year, but everyone gets a swag bag provided by
Nautique
. We want to provide a little healthy competition to keep everyone excited for next year. It may not be the same as Barrel Boss in the past, but let's make the most of this amazing boating season and finish with a bang, and maybe a prize!"
To read more details and register for the event, visit
https://bit.ly/36AyyCY
. The deadline to enter is October 31.
Let's Get Social 👍
We want to hear from you! Share your boating photos and videos. You may even get featured on one of our channels, along with the latest news from across the boating industry, fun stories from fellow boating enthusiasts, and much more!
Follow Us
The Watersports Lifestyle
Read all about the latest watersports news. From the newest models and innovations to adventures taken by fellow boating enthusiasts.
Get Bloggin'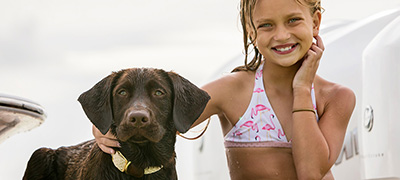 The Boating Lifestyles Blog
Browse hundreds of articles on customer stories, tips, trends, gear, amazing boating locations and more found in our MarineMax Lifestyles Blog.
Explore Boating Articles