MarineMax's Marketing Operations Manager Volunteers As VP Of Communications For The AMA
~ Amanda Ward promoted to Marketing Operations Manager for MarineMax ~
~ American Marketing Association of Tampa Bay Appoints New Vice President of Communications ~

CLEARWATER, FL (November 19, 2020) – MarineMax recently announced Amanda Ward's promotion to Marketing Operations Manager and touted her volunteer work with the American Marketing Association as the Vice President of Communications.

Abbey Heimensen, MarineMax Director of Marketing, comments, "Amanda's new position will help to drive forward MarineMax and associated brand initiatives across all platforms to execute on the vision and strategy set by myself and company executives. Her participation as a volunteer with the Tampa Bay American Marketing Association further connects her with our community and fellow AMA members by leveraging her expertise in developing strategy and plans for utilizing marketing assets."

Amanda Ward attended Ball State's Miller College of Business. She has been with MarineMax since 2010, beginning as a Web Marketing Manager and evolving to the position of Marketing Operations Manager. Her primary duties include ensuring effective, excellent, and efficient execution by the marketing team and handling day-to-day requests. She will continue to work closely with the marketing and technology teams to interpret data to provide actionable insights and recommendations to move the business forward and improve the consumer experience.

Ward comments, "I believe marketing requires an all-encompassing approach with email, social, web, print, events, and every other medium we discover, providing a wonderful opportunity to build relationships with customers. We identify why our customers want to connect with us and create a plan built around goals, objectives, strategies, tactics, and proper measurement tools. Our world continues to change at a maddening pace. As a marketing professional, this provides the opportunity for continual learning and to meet challenges head-on creating what I consider to be an exciting career."

AMA Tampa Bay's mission is to create a place where marketing professionals in the Tampa Bay area can join a strong community dedicated to advancing marketing and leading future generations. They provide innovative resources and tools, conferences and training, keynote luncheons and workshops, social networking events and career resources, certification, and job search assistance. Amanda first started volunteer on the Communications Committee in Fall 2019 as Director of Brand/Campaigns. When the previous Vice President of Communications decided to step down, she shared the open opportunity with Amanda, who then earned the new role. On top of monthly board meetings, her duties include responsibility for all marketing communications functions for the chapter, including chapter brand identity, email, social media, collateral, direct mail, graphic design, and campaign development.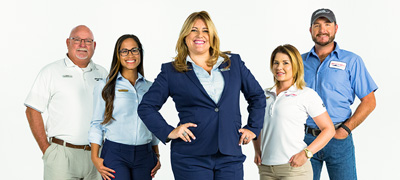 Our Team Is Your Advantage
Supporting owners with a team of experts to ensure you enjoy boating to the fullest.
Meet Our Team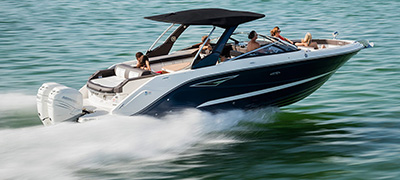 Find Your Perfect Boat Today
Start your search for the boat that has it all for your lifestyle! Explore premium new, used, and brokerage boats.
Search Boats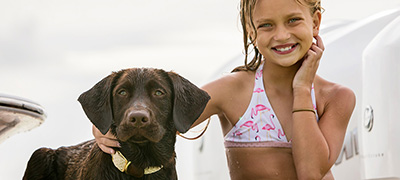 The Boating Lifestyles Blog
Browse hundreds of articles on customer stories, tips, trends, gear, amazing boating locations and more found in our MarineMax Lifestyles Blog.
Explore Boating Articles