Contact:
Investors Public Relations
Michael H. McLamb Abbey Heimensen
Chief Financial Officer MarineMax
727.531.1700
Brad Cohen
ICR, LLC
203.682.8211
bcohen@icrinc.com
MarineMax to Transform Boating with Technology
ENHANCING CUSTOMER EXPERIENCE
- Acquires Pioneering Boatyard Digital Platform -
- Creates New Customer Experience Platform, Led by Boatyard Founder Nathan Heber
CLEARWATER, Fla.— [March 17, 2020] MarineMax, Inc. (NYSE: HZO), the nation's largest recreational boat and yacht retailer, today announced that it has acquired the pioneering Boatyard digital platform to transform the boating customer experience, creating a new way for boat owners to enjoy their passion, wherever and whenever they want. Built around the Boatyard acquisition, the new MarineMax Customer Experience Platform will be led by Boatyard Founder and CEO Nathan Heber, who will become President of Boatyard at MarineMax.
Shawn Berg, MarineMax Chief Digital Officer, said, "As a customer-centric company, we believe utilizing technology to enhance our boat owners' experience by saving them time and allowing for easier and more efficient access to products and services can truly change the industry. The Boatyard digital platform solves one of boating's greatest challenges given that it is highly fragmented and difficult to navigate. This Customer Experience Platform enhances the ownership experience by removing friction from the boating experience making it accessible and easy for people to enjoy the boating lifestyle.
"I am thrilled to announce that Nathan is joining our MarineMax team," continued Mr. Berg. "He and his team bring tremendous leadership, passion and drive to our new Customer Experience Platform. We are excited to partner with him to further develop new product capabilities that will add efficiencies, making the boating experience even more enjoyable."
"We believe the new technology team that Nathan will lead will transform the boating industry, one that has been relatively slow to embrace new ways of doing things. The acquisition of Boatyard has the opportunity to revolutionize the way customers enjoy time with family and friends on the water," concluded Mr. Berg.
"As part of the tremendously talented MarineMax team, I believe we can accomplish great things for our customers and the boating industry broadly," commented President of Boatyard, Nathan Heber. "By streamlining and enhancing the boating experience with our Customer Experience Platform, we can bring greater joy to boat owners by providing them with more time to spend on the water." Mr. Heber continued, "MarineMax is the leader in the boating industry and I believe our digital platform will continue to further set us apart in delivering remarkable experiences to our customers."
The disruptive Boatyard digital platform seeks to eliminate the confusion, guesswork and stress of boating, making it accessible and easy for customers to have an exceptional experience. The Boatyard digital platform will include an expansive range of on-demand services to streamline the boating experience by qualified service providers with only a few clicks on a smartphone. Named to Boating Industry Magazine's "Top Products of 2015" list, the Boatyard digital platform enables boat owners to take back their free time by curating the best services and offering excellent communication to ensure users always receive an exceptional experience.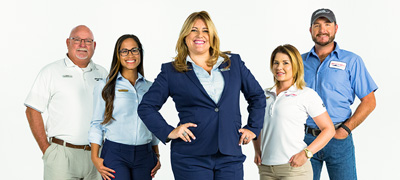 Our Team Is Your Advantage
Supporting owners with a team of experts to ensure you enjoy boating to the fullest.
Meet Our Team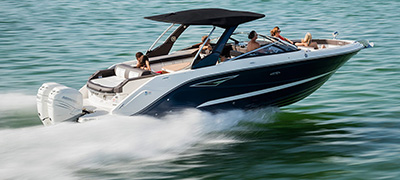 Find Your Perfect Boat Today
Start your search for the boat that has it all for your lifestyle! Explore premium new, used, and brokerage boats.
Search Boats
Let's Get Social 👍
We want to hear from you! Share your boating photos and videos. You may even get featured on one of our channels, along with the latest news from across the boating industry, fun stories from fellow boating enthusiasts, and much more!
Follow Us