Boating's New Online Experience
CLEARWATER, FL (March 26, 2020) – In 2018 MarineMax changed on the online customer experience. With the launch of their first online event dubbed the "Virtual Yacht Expo," MarineMax pioneered a new way to connect with boaters. By using an online platform to "display" yachts from across the country, anyone anywhere could log in any time and visit the Virtual Yacht Expo to view boat walkthroughs, chat online with boating experts and watch webinars about various topics including financing and tips on finding the right yacht.
MarineMax Director of Marketing Abbey Heimensen comments, "The very first online event was a learning experience. We didn't know what we didn't know, so we approached the project from a different perspective. After listening to our customers' feedback and remarks from our team, we knew the idea was concrete, but we had room for improvement."
Since 2018, MarineMax has continued to improve the process. They introduced the "World's Largest Online Used Boat Sale" in March 2019, highlighting every piece of used inventory the company carries throughout its 59 locations. As you can imagine, it was a huge advancement in technology, and for consumers, it opened a whole new world of possibilities. August 2019 brought you the "MarineMax Online Boat Sale" and the introduction of an online auction component. Then in November, MarineMax hosted an "Online Boat Show" in conjunction with the Fort Lauderdale International Boat Show. For those that couldn't travel to Fort Lauderdale to experience the show in person, it was a live glimpse into one of the biggest shows in the country. For boat shoppers, the online show introduced an option to place a deposit on a boat to hold it from being sold anywhere else in the country. From there, we saw a second "Online Yacht Expo" in December 2019 featuring a VIP preview event with complimentary exclusive gifts for those who completed a purchase during the "show." In February 2020, the "Online Boat Show" coincided with the Miami International Boat Show and Miami Yachts Show. In addition to highlighting the latest and greatest debuts in the boating industry, MarineMax rolled out an industry-leading
mobile boating app
, which further connected boaters to a professional resource making it easier to
purchase
and
service
a boat..
Heimensen continues, "The MarineMax app and the online boat show experience are two separate projects that have come together at the same time. The focus of both projects was to make boaters' lives easier and help new boaters better navigate first-time ownership."
That brings us to today. With local mandates temporarily closing physical store locations across the country, it is even more essential to leverage technology and continue to connect with the boating community. The March 2020 MarineMax "
Online Experience
" starts on the 26th and will kickstart the spring boating season. With a tagline of "endless staycation," boaters can shop online so they can prepare to escape to their floating resort all season long. Virtual attendees can explore and take tours from wherever they are using a computer, phone, or tablet. They can also watch video walkthroughs, attend webinars, chat with industry experts, and place a hold on the boat of their dreams.
Heimensen comments, "The boating industry continues to advance and the timing is critical. The MarineMax Online Experience will enhance the boat shopping process even further, and we are committed to continuously providing boaters with more ways to find, purchase, and maintain their boat either online or at their local store. With customers at the top of our priority list, we hope everyone enjoys an endless staycation aboard their personal vessel this season."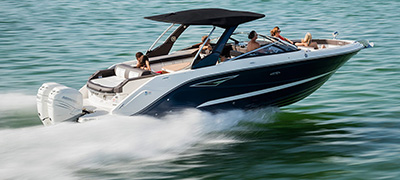 Find Your Perfect Boat Today
Start your search for the boat that has it all for your lifestyle! Explore premium new, used, and brokerage boats.
Search Boats
MarineMax App
Scheduling service for your boat or yacht is now easier than ever with the new MarineMax mobile app.
Download Now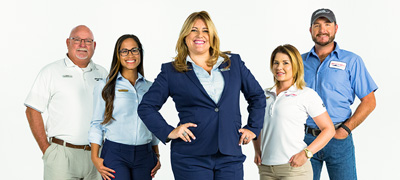 Our Team Is Your Advantage
Supporting owners with a team of experts to ensure you enjoy boating to the fullest.
Meet Our Team