FOR IMMEDIATE RELEASE
October 28, 2019
Two Ways to Experience the Fort Lauderdale International Boat Show
CLEARWATER, FL (October 28, 2019) - The Fort Lauderdale International Boat Show has been dubbed the greatest boat show on the seven seas, and this year, MarineMax is bringing the show to the masses!

"Fort Lauderdale is where many of our brands debut new models and we do an excellent job connecting with customers that attend the show. Now we decided to push the envelope further," stated Abbey Heimensen, MarineMax Director of Marketing. "This year, we plan to host an Online Boat Show in conjunction with the physical show so everyone can see these debuts. Our team has been hard at work designing an online event for those who would like to attend the show from the comfort of their own home."

The Fort Lauderdale International Boat Show takes place from October 30 to November 3 in Fort Lauderdale, FL. This year, MarineMax offers two great ways to enjoy the show. If you choose to attend in person, the website provides everything you need to know about the show, including site maps and featured inventory. If you prefer to browse from the comfort of your own home, the MarineMax Online Boat Show will provide you access to all the benefits you'd receive in person. Register to attend virtually and view the boats on display, access boat show savings, and chat live with boating specialists. You may also take advantage of the opportunity to place a hold on the boat you want with a $1000 deposit, something that you simply won't find anywhere else.

Heimensen continues, "both in-person and online attendees can expect to see debuts from our tops brands including Aquila, Azimut, Galeon, Boston Whaler and Sea Ray. Our staff will be standing by, and the online chat will be open during boat show hours to answer any questions. We're looking forward to an exciting show!"

MarineMax brands attending the show have planned debuts for the following models. For more information, visit www.marinemax.com/onlineboatshow.
• Aquila Power Catamaran - Discover more about the Aquila 70 to debut in 2020
• Aviara - AV32 Inboard and Outboard models and a special announcement
• Azimut - Debut of the A45 and A51
• Boston Whaler - Debut of the 405 and 325 Conquest
• Galeon Yachts - Debut of the award-winning 680 FLY and a first-time appearance of the 425 HTS
• Hatteras - Debut of the GT59 and Cabo 41
• Ocean Alexander - Debut of the 84R Open, the next model in the Revolution Series.
• Sea Ray – Debut of the all-new Sundancer 320 Coupe Outboard
• Scout - Debut of the 277LXF and 330LXF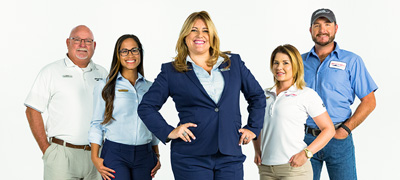 Our Team Is Your Advantage
Supporting owners with a team of experts to ensure you enjoy boating to the fullest.
Meet Our Team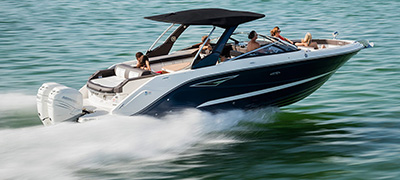 Find Your Perfect Boat Today
Start your search for the boat that has it all for your lifestyle! Explore premium new, used, and brokerage boats.
Search Boats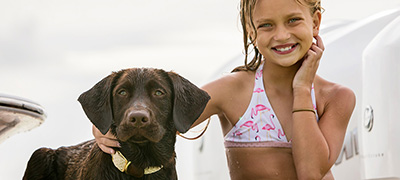 The Boating Lifestyles Blog
Browse hundreds of articles on customer stories, tips, trends, gear, amazing boating locations and more found in our MarineMax Lifestyles Blog.
Explore Boating Articles