MarineMax Brands Honored at World Yachts Trophy Awards
The 18th edition of the World Yachts Trophies ceremony took place on September 14, 2019 to wrap up the Cannes Yachting Festival. MarineMax is proud to carry three world-class yacht brands that won prestigious awards at the event.
Azimut Yachts

Azimut Yachts

was proud to be the recipients of four awards in Cannes. The

A45

took home the Best Interior Design Trophy from 45' to 64', the 78 Fly won the Best Layout Trophy from 64' to 80', the Grande S10 received the Best Exterior Design Trophy from 80' to 98', and the Azimut S8 claimed the Best Evolution Trophy.

Benetti Yachts

The other half of the Azimut-Benetti group,

Benetti Yachts

left the gala with two trophies of its own. The FB 277 was named Yacht of the Year over 270', and the "Metis" received the Best Exterior Design Trophy from 164' to 270. In addition, Azimut-Benetti owner Paolo Vitelli took home the award for Outstanding Career, a deserved achievement for the Italian businessman.

Galeon Yachts

Polish manufacturer

Galeon Yachts

further boosted their already stellar reputation by receiving an award at the event. The Galeon

680 Fly

claimed the Best Exterior Design Trophy from 64' to 80', a testament to Galeon's impressive and rapid rise in the yachting industry.
Built on a History of Excellence
Azimut sets the standard for new and used luxury vessels. Italian ingenuity and painstaking attention to detail go into every yacht.
Get on the Water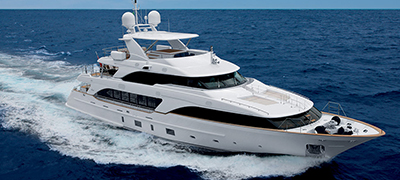 Carrying on Tradition
Innovation, style, and quality are the calling cards of Benetti. Interpreting Italian crafstmanship and design into a highly-valued reality.
Get on the Water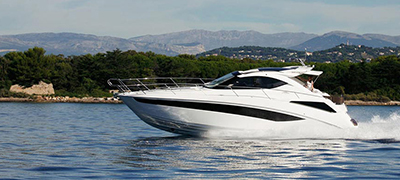 Handcrafted Excellence
Galeon designs assure unparalleled modern styling and convenience. Leading technology and design, makes each yacht exceptional.
Get on the Water