Hooray For Mom!
What better way to spoil the leading lady in your family this Mother's Day than with time on the water and by taking advantage of our boating classes just for her.
Whether she enjoys a tangible gift, is one who looks for experiences, like to spend the day with friends, or just wants some alone time, we have gift options for her.
Help her feel confident an comfortable on the water. Ladies take the helm during our exclusive Women on Water® lasses designed to get women behind the helm and enjoying the boating lifestyle. Throughout the country, many of our MarineMax stores offer this great course and are led by U.S. Coast Guard Licensed captains who are certified through MarineMax to conduct the lessons. These small group seminars, for women only, are designed to build confidence by presenting information in an active, fun, and supportive environment. Each four to five-hour class is split in two parts: a classroom session and a practical, on-water session. The laid back approach we take to educating female boaters helps to build confidence that they can be the captain of their own ship - no matter how large or small their boat may be. Women on Water classes cover a variety of topics including: boat terminology and anatomy, line handling, knot tying, docking, boat operation and handling, safety, rules of the water, hands-on experience on the water, and much more!
If you're looking for something a little more exotic. Why not enjoy an adventure! We offer fun and exciting adventures around the globe, from our Getaways!® customer events to week-long vacations aboard a yacht in the British Virgin Islands. And for the ultimate in luxury experiences, our Private Yacht Charters will set you free from the Mediterranean to the Pacific Islands. The MarineMax boating family loves spending time on the water with family, friends and other boaters. That why we created MarineMax Getaways!, a series of customer events creating opportunities to explore the waters and form new friendships.Imagine spending a week with family and friends aboard a power catamaran in the British Virgin Islands (BVI). MarineMax Vacations can make this dream a reality. Explore the world on a private yacht charter. Relax in luxury aboard your own floating resort at virtually any international port-of-call. We represent private owners who allow their yachts to be chartered on a very private, limited and exclusive basis.
Get her the gift that keeps on giving! Whether she enjoys the power and speed of a towboat or the finer things in life aboard a yacht, the boating lifestyle is the gift she will never forget. Perfect for the whole family, Mother's Day is a great excuse to buy her something that she will love and so will you.
Contact your local MarineMax store to find out more about these incredible opportunities and get her the perfect gift for Mother's Day.
Adventures
Getaways!®, MarineMax Vacations in the British Virgin Islands and Private Yacht Charters are another way we are able to help our customers enjoy the boating lifestyle and enhance their passion for the water.
Take an Adventure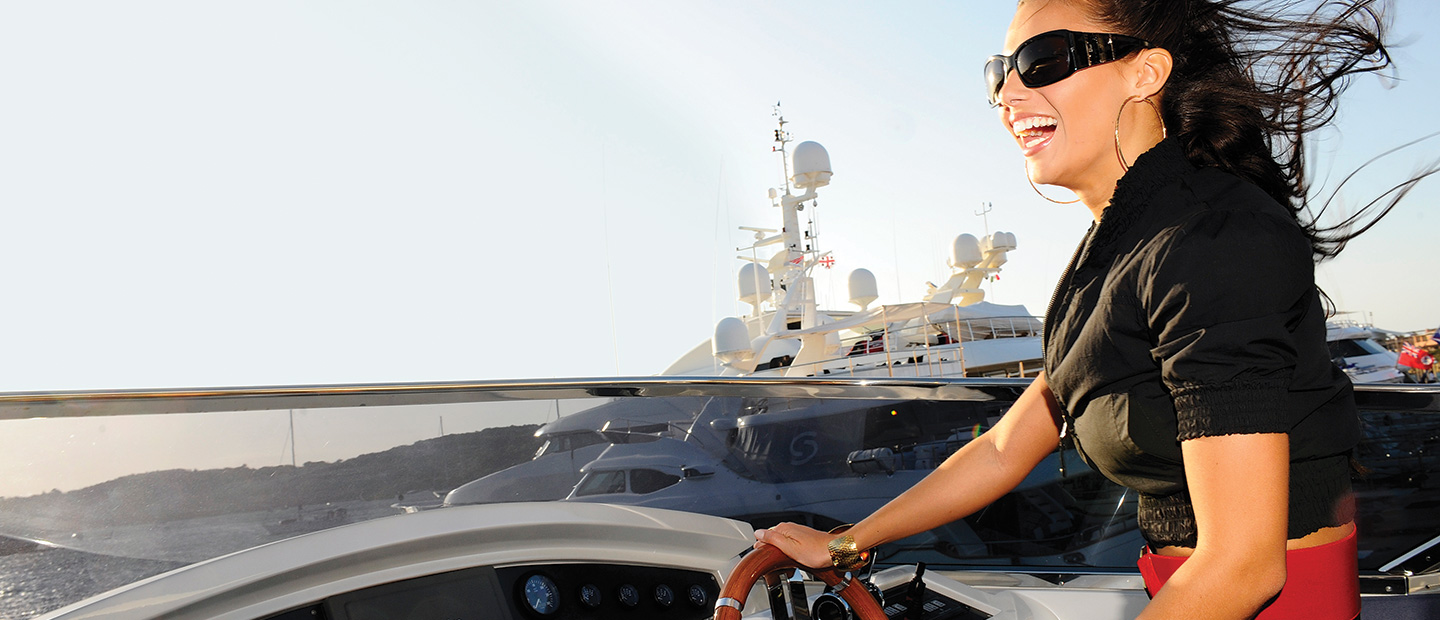 Women on Water
Exclusive classes especially for women ready to take the helm while gaining more confidence in the operation and care of their boats.
Search Women on Water Classes
Find Your Perfect Boat Today
Start your search for the boat that has it all for your lifestyle! Explore premium new, used, and brokerage boats.
Search Boats