From the Helm | Boating Broadcast | Wake for Warriors
MarineMax From The Helm Boating Broadcast is an entertaining take on the boating and yachting lifestyle. Tune in to the weekly video podcast that connects boat owners, innovators, and leaders in the boating industry.
Play video for Wake for Warriors
From the Helm | Boating Broadcast
This Boating Broadcast features David Deep, Wake For Warriors Founder. Learn more about their mission to connect with injured veterans and their families by sharing their love of all things water. Plus, a peek into the Aquila 70 Luxury Power Catamaran walkthrough, a Spring preparation checklist, the 2021 Harris Cruiser 250 by Boating Magazine, the "Hot-Tug," and a daring rescue off a freighter in the North Sea.
NOTES AND TALKING POINTS
HEADLINES:
First up, take a walkthrough of the all-new Aquila 70 Luxury Power Catamaran Immerse yourself in the crown jewel of the Aquila lineup with smart technology, Italian luxury, and an immense amount of space. Ranging from 32 to 70-feet, explore the entire lineup of Aquila Catamarans.
Next, with summer just around the corner, boatowners are eager to get out on the water and have fun with their families. Ensure those hours are spent happily by performing a proper pre-season check. From engines and electrical equipment to plumbing and cleaning, make a checklist, so no steps are missed. Check out the Spring Preparation Checklist from BoatTEST.com for ideas. Even better, get on the MarineMax App and schedule your recommissioning appointment with your local MarineMax Service center!
Finally, the 2021 Harris Cruiser 250 offers a mix of sturdy construction and precise handling. With all-new furniture for 2021, including bases fabricated from color-matched, roto-molded composite, and seat cushions covered in soft-touch vinyl, be the most stylish out on the water this season. Start your search for your next Harris Pontoon!
GUEST:
Wake for Warriors was founded in 2012 with a mission to connect military veterans and their families by sharing a love of the water. Founder David Deep conducted his first event with only one person. A double amputee who was game to help David learn what it would take to encourage others in the same position. They taught each other, and the events have slowly grown. This year, Wake for Warriors will attend 25 events around the country, introducing veterans to new friends and the boating lifestyle. "When things aren't going well and all the stress of the day is on you, 20 minutes behind the boat lets you realize things aren't that bad. I just wanted to share that experience with others." Watch the full interview on the From the Helm Boating Broadcast.
SOCIAL:
The social media world continues to provide countless hours of entertainment. Check out the "Hot-Tug" and a daring rescue off a freighter in the North Sea.
NEED MORE BOATING NEWS?
You can see or hear more episodes of Boating Broadcast and our sister podcast, Boating Tips LIVE, on The MarineMax Blog, accessible on the website or via mobile phone through the MarineMax App. or you can also access more episodes on Amazon, Spotify, Google Podcast, Apple Podcast, or wherever you get your podcast news. We hope you enjoyed today's Boating Broadcast, as always, Stay healthy, boat happy!
Have ideas for our next episode or want to connect with us?
Let's Get Social 👍
We want to hear from you! Share your boating photos and videos. You may even get featured on one of our channels, along with the latest news from across the boating industry, fun stories from fellow boating enthusiasts, and much more!
Follow Us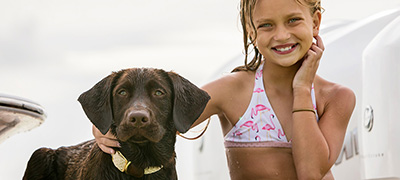 The Boating Lifestyles Blog
Browse hundreds of articles on customer stories, tips, trends, gear, amazing boating locations and more found in our MarineMax Lifestyles Blog.
Explore Boating Articles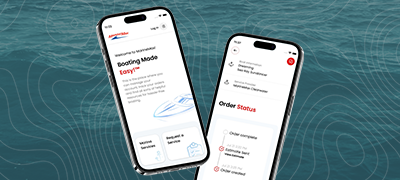 MarineMax App
Scheduling service for your boat or yacht is now easier than ever with the new MarineMax mobile app.
Download Now