From the Helm | Boating Broadcast with Sea Tow
Welcome to From the Helm with MarineMax, where hosts Lisa and Kelley connect with boating industry leaders for weekly Boating Broadcasts. This episode features Kristen Frohnhoefer, President of Sea Tow International and Gail Kulp, Executive Director of the Sea Tow Foundation.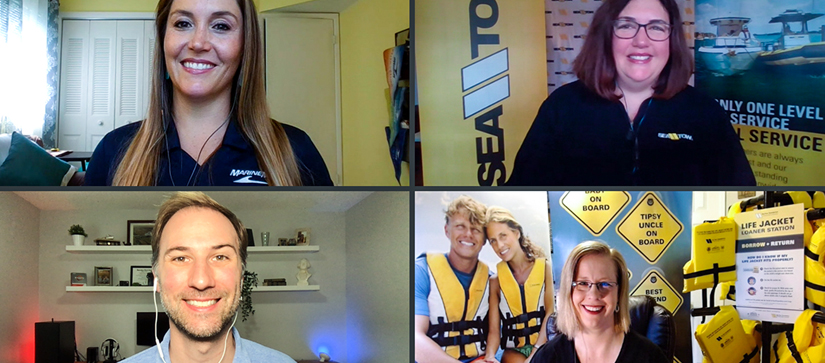 Play video for Sea Tow
From the Helm | Boating Broadcast
Founded in 1983 by Captain Joseph Frohnhoefer (Kristin's Dad) Sea Tow, became a resource for boaters in need of assistance on the water. Sea Tow remains family-owned with over 100 franchised locations worldwide. Hear more about the benefits of membership, the Sea Tow Foundation, the Sober Skipper program, life jacket loaner stations, and so much more!
Previous Boating Broadcasts
Upcoming Episodes
Check out these upcoming premieres on the MarineMax Facebook page and MarineMax YouTube channel!
Thursday, April 15

Time

Topic

Where to Watch

11:00 AM

Informa: Boat Shows in 2021

Thursday, April 22

Time

Topic

Where to Watch

11:00 AM

Earth Day with Guy & Jess Harvey

Thursday, April 29

Time

Topic

Where to Watch

11:00 AM

Wake for Warriors