From the Helm | Boating Broadcast with Florida Sport Fishing
Welcome to From the Helm with MarineMax, where hosts Lisa and Kelley connect with boating industry leaders for weekly Boating Broadcasts. In this episode, Captain Carlos D. Rodriguez, Senior Account Executive, obsessed Cubano fisherman, and Co-Host of the hit show Florida Sport Fishing joins the program.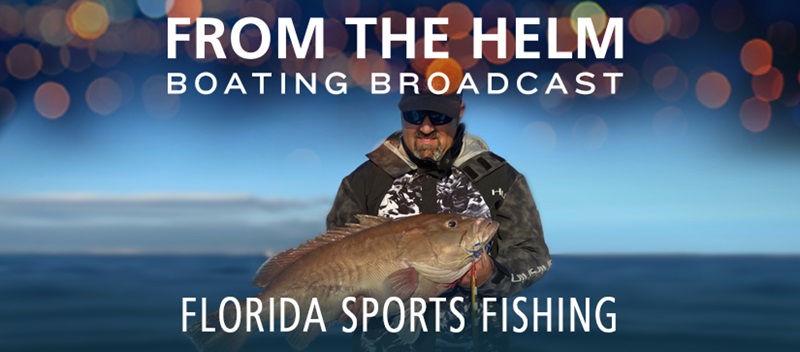 Play video for Florida Sport Fishing
From the Helm | Boating Broadcast
Learn all about fighting Goliath Grouper, the best places to fish around the world, and tips for fishing inshore, offshore and in freshwater. Florida Sport Fishing has been around since 2002 and focuses on education through a bi-monthly publication and a TV series. Find more instructional how-tos on their website,
https://floridasportfishing.com.
NOTES AND TALKING POINTS

From the Helm, Boating Broadcast is brought to you by MarineMax, the nation's largest boat retailer. Explore the boating lifestyle, including Florida Sport Fishing! See more episodes on the MarineMax Lifestyle Blog

HEADLINES:

Nautique delivers the first all-electric production units to clients in both the United States and Europe. The award-winning Ingenity Electric system operates using clean energy that delivers optimal performance for watersports activities in an eco-friendly package.

USA TODAY says 'Everyone is buying boats' during the pandemic, and it's causing a short supply. Families have shunned airlines, hotels, cruises and other crowded vacation options this summer. Instead, they have opted for more personal transportation choices that make it easier to fend off the coronavirus, whether it is recreational vehicles, bicycles or in this case, boats.

SOCIAL UPDATE:

A little reminder that boats are small compared to some sea life. Check out a massive Blue Whale video! Then an appearance by the all-new 'World Yacht Trophies' finalist Azimut Verve 47 dominating sporty conditions in the Haulover Inlet. Reminder to follow and subscribe to keep up to date on all the boating news. Find us on Facebook, Instagram, YouTube and Twitter.

NEED MORE BOATING NEWS?

You can see or hear MORE episodes of Boating Broadcast and our sister podcast, Boating Tips LIVE, on The MarineMax Blog, accessible on the web or via mobile phone through the MarineMax App. You can also access more episodes on Spotify, Google Podcast, Apple Podcast, or wherever you get your podcast news. We hope you enjoyed today's Boating Broadcast, as always, Stay healthy, boat happy!