From the Helm | Boating Broadcast |Nautical Nice List
MarineMax From The Helm Boating Broadcast is an entertaining take on the boating and yachting lifestyle. In this special "elfcast", holiday trickery is afoot at MarineMax stores across the country and we are checking our Nautical Nice List twice! Tune in to the monthly video podcast that connects boat owners, innovators, and leaders in the boating industry.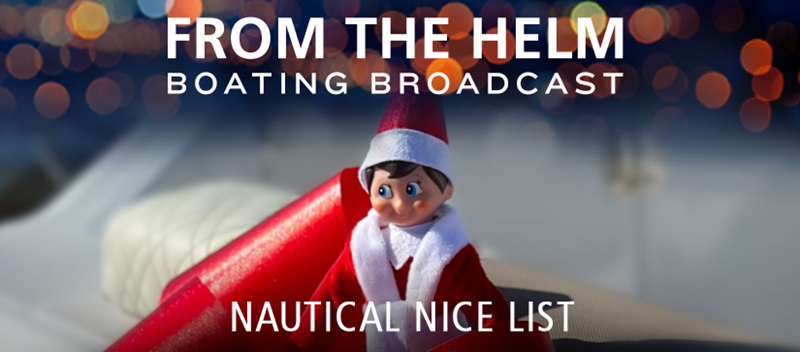 Play video for Nautical Nice List
Boating Broadcast | From The Helm
In this episode, hear about the arrival of Elf on the Shelf at MarineMax locations across the country, our featured boats of the month and a collection of 2022 From The Helm highlights!
#MMXmasElf on Instagram and Facebook
December began with the Elf on the Shelf arrival at MarineMax Stores across the country. Max the Team Support Elf and Cappy the MarineMax Clearwater Elf join us in this episode to learn more about our holiday mascots! Check out the hashtag #MMXmasElf to see what these guys have been up to all month long.
You'll also meet:
Gus from MarineMax Ocean Reef (our cover art model)
Skittles from MarineMax Brick
MAXwell at MarineMax Charleston
Sally in MarineMax Connecticut
Skipper from MarineMax Minnesota
Finn from MarineMax Huntington
Boward Stern and ChelSea Ray from MarineMax Fort Walton Beach
Buddy the Elf at MarineMax Stuart
Merc at MarineMax Lake Wylie
Scout at MarineMax Wrightsville Beach
and many more!
Boat of the Month | Cantius Cruisers Yachts
The Cantius Series by Cruisers Yachts offers luxury cruising motor yachts offering exceptional accommodations for both weekend adventures and extended voyages. Distinguish every moment on the water with a dynamic infusion of luxury and style with Cruiser Yachts Cantius Series, ranging from 42 feet to 60 feet.
The 42 Cantius is the ultimate relaxation destination. Bask in state-of-the-art amenities and set your sights on the horizon through 360-degree windows and a retractable roof. Satisfy your appetite in the full galley, play and sunbathe on the spacious deck, and retreat to the tranquil staterooms to slumber after sunset.
Enjoy the perfect blend of elegance and practicality with the all-new 46 Cantius. Entertaining has never felt so right with stunning standard features like spacious cockpit and salon seating, a sleek grill station, plus a cozy master and VIP guest stateroom with all the necessities. Whether you're embarking on an intimate getaway for two or an exciting adventure with family and friends, everyone will be charmed by all the luxurious amenities.
The 50 Cantius perfectly blends luxury and function in a space that accommodates you, friends, and family in unrivaled comfort. The 50 Cantius is ideal for both weekend adventures and extended trips making it the perfect yacht to complement any lifestyle. Aboard you'll find every amenity you could ask for at sea including refined staterooms, sophisticated heads, and plenty of space for entertainment.
Explore the iconic style of the 54 Cantius design to seamlessly integrate living spaces with entertainment indoors and out. Three luxurious staterooms, refined amenities, and gorgeous views all exemplify the perfection found on the 54 Cantius.
With spacious quarters above and below deck, you can spend more time on the water than ever before. Along with the standard amenities, the 60 Cantius features a retractable sunroof so you can bask in the sun while entertaining guests.
JANUARY | Looping in the Love with Tom & Hank Off the Hook
Tom Corrigan and Hank the yellow Lab conquered the Great Loop (nearly 7,000 nautical miles) on their 28-foot Sea Ray Sundancer while making strides against cancer for Tom's nephew, Carson. Check out @TomAndHankOffTheHook to catch up with Tom and his nautical adventures.
FEBRUARY | Boston Whaler 360 Outrage Launch at MIBS
The whole team at Boston Whaler make our Nautical Nice List, especially Kris Neff, President, John Barbier, Design Manager, and Chris Wachowski, Director of Product Development. They launched the all-new 2022 Boston Whaler 360 Outrage at the Miami International Boat Show in February 2022. The 360OR is designed from the keel up to maximize space and functionality. It delivers the performance, durability, safety, and comfort you've come to expect from Boston Whaler. Rewatch the episode to hear from the team behind the most versatile and ergonomic center console on the market!
MARCH | 6th Annual Yacht Gala to Benefit Golisano Children's Hospital
MarineMax Fort Myers helped raise over one million dollars to benefit the Golisano Children's Hospital! Thank you to the key players involved in this event, MarineMax Fort Myers General Manager Ryan West, Lee Health Chief Officer of Hospital Operations Armando Llechu, and Chris Simoneau, Chief Development, Marketing, and Communications Officer.
The 2023 event is slated for January 13th in Ft Myers, FL!

APRIL | Kick off to Summer Boating Season

Gotta shout out our brothers in podcasting, Nick Pavlakis, and Keith Lake of the BOATING TIPS series. Nick joined us for a special Boating Broadcast episode to kick off the Summer Boating season. Nick shares his tips and tricks, and some fabulous fishing stories of his own! He also has Boating Tips for Decorating Your Boat for the Holidays! https://www.marinemax.com/connect/lifestyles/boating-tips/boating-tips-decorating-your-boat-for-the-holidays

MAY | Get Grillin' with Kenyon

Mike Williams, Kenyon's Marketing Director makes our Nautical Nice List! The company was recently voted number one on Rolling Stone's list of "Best Portable Grills for Camping, Day Trips, and Picnics. Tune in to hear more about US-based Kenyon grills, get some grilling ideas for summer, and learn about a hot new portable grill model, perfect for any environment.

JUNE | For the Love of Galeon!

Galeon Brand Manager Bob Burke joined us to talk about the 2022 Galeon Owners Customer Rendezvous. Learn about his role with Galeon, how this event came to be, and details about making some serious memories on the water.

JULY | BlueWave Eco-Friendly Boat Cleaning Products

Danny Simmons, president and owner of BlueWave Products joins the list! BlueWave boat cleaning products feature an array of innovative technology that effectively and efficiently cleans all boat surfaces and components. Their mission is to provide ocean-friendly, easy-to-use products while giving back to the waterways through marine conservation and restoration efforts. BlueWave helps to clean your boat while sustaining our oceans.

AUGUST | Seeing Clearly with Maui Jim

Stacey Dunn from Maui Jim joins the Broadcast to teach us how to pick out the best pair of sunglasses and insider tips and tricks on maintaining your favorite pair. You're on our Nautical Nice List, Stacey! Thank you for sharing your knowledge.

SEPTEMBER | Sea Tow Lifejacket Loaner Stations

The entire Sea Tow team is on our Nautical Nice List! Special shout out to Kristen Frohnhoefer, The President of the Board for Sea Tow Foundation and President of Sea Tow Services International, and Gail Kulp, Executive Director of the Sea Tow Foundation. They shared more about their educational tools and resources to eliminate and prevent boating accidents, details on their 1000th life jacket loaner station, and frequently asked questions about life jackets.

OCTOBER | Boat Show Tips with Chuck Cashman

Boat show season is here so we enlisted the help of our resident boat show expert and lifelong boater, Chuck Cashman, Chief Financial Officer for MarineMax. Tune in to hear Boat Show Buying Tips and things people should think about before they head to a show this season. And mark your calendars for the big shows coming this Spring including the Miami Boat Show Feb 15-19, 2022 and the Palm Beach Boat Show March 23 - 26, 2023.

NOVEMBER | Chris Butts / Educating the Next Generation

Shout out to Chris Butts, MarineMax University Instructor, Junior Achievement of South Florida, and all the marine industry folks who are volunteering their time to help educate the next generation. Chris sat with us to explain a few great ways to pursue a career in the marine industry.
Need More Boating News?
You can see or hear more episodes of Boating Broadcast and our sister podcast, Boating Tips LIVE on The MarineMax Blog, accessible on the website or via mobile phone through the MarineMax App. You can also access more episodes on Amazon, Spotify, Google Podcast, Apple Podcast, or wherever you get your podcast news. We hope you enjoyed today's Boating Broadcast, as always, Stay healthy, Boat happy!
Have ideas for our next episode or want to connect with us?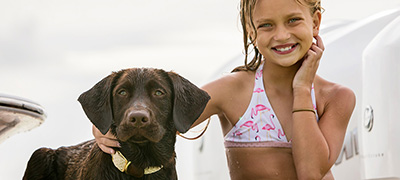 The Boating Lifestyles Blog
Browse hundreds of articles on customer stories, tips, trends, gear, amazing boating locations and more found in our Blog.
Explore Boating Articles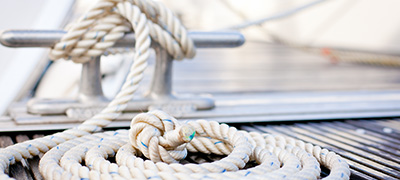 Brush Up Your Boating Skills
Our goal is to make sure you and your family feel confident and comfortable operating your boat. Our videos featuring experts will help.
Get the Tips
Our Team Is Your Advantage
Supporting owners with a team of experts to ensure you enjoy boating to the fullest.
Meet Our Team