From the Helm | Boating Broadcast | Green Turtle Club, Abaco Bahamas
Welcome to From the Helm with MarineMax, where hosts Lisa and Kelley connect with boating industry leaders for weekly Boating Broadcasts.
Take a look at the Green Turtle Club Resort & Marina and what it's like to vacation in a tropical paradise. Learn about how to travel safely to the Bahamas and what to expect when you get there. Tune in to hear more!
NOTES AND TALKING POINTS
From the Helm, Boating Broadcast is brought to you by MarineMax, the nation's largest boat retailer. See more episodes on the MarineMax Lifestyle Blog
HEADLINES:

First, the Sea Tow Foundation accepts applications for 50 new life jacket loaner stations and plans to restock hundreds of existing stations for the 2021 boating season. Through a grant administered by the U.S. Coast Guard's Sport Fish Restoration & Boating Trust Fund, the Sea Tow Foundation plans to work with communities to promote boating safety.
Up next, we clear up an age-old debate Fender -versus- Bumper. A "fender" hangs off your boat temporarily to keep you away from a dock, another boat, or an obstruction of some sort (fends you off). A "bumper" is attached to a car or truck. Then, assuming you have fenders correctly sized to your boat, Boating Magazine examines the techniques for maximum effectiveness and considerations for the best method of securing fenders to a cleat, stanchion, or railing.
Finally, one of the highest waves ever recorded in Irish waters clocks in at 98.4 feet! Learn more about the origin of this phenomenon from PassageMaker Magazine
GUEST:

Sarah Ann Showell from the Green Turtle Club Marina and Resort joins us for a conversation fit for vacation planners. Fish all day, dive the reefs, swim with pigs, or relax in a secluded paradise. Set on Green Turtle Cay, the resort is a 3-mile strip of land lined by waterfront villas with views of white sandy beaches and crystal clear waters. Learn more about marina accommodations, fun things to do at the resort, and travel guidelines.
SOCIAL:
Sometimes you just have to give credit where credit is due. Shout out to the social media team for Mercury Marine. From cuddly pets to instructional videos, they share the best content. Check them out on Twitter.
Let's Get Social 👍
We want to hear from you! Share your boating photos and videos. You may even get featured on one of our channels, along with the latest news from across the boating industry, fun stories from fellow boating enthusiasts, and much more!
Follow Us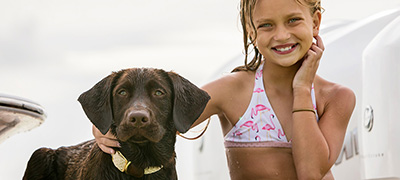 The Boating Lifestyles Blog
Browse hundreds of articles on customer stories, tips, trends, gear, amazing boating locations and more found in our MarineMax Lifestyles Blog.
Explore Boating Articles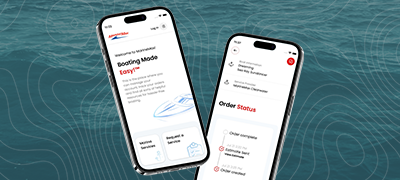 MarineMax App
Scheduling service for your boat or yacht is now easier than ever with the new MarineMax mobile app.
Download Now