From the Helm
ElectroSea: Sea Strainer Systems
MarineMax From The Helm Boating Broadcast is an entertaining take on the boating and yachting lifestyle. In this episode, dive into nautical names, top boating destinations, encounters with a giant squid and an in-depth look into ElectroSea, a marine growth prevention system. Tune in to the monthly video podcast that connects boat owners, innovators, and leaders in the boating industry.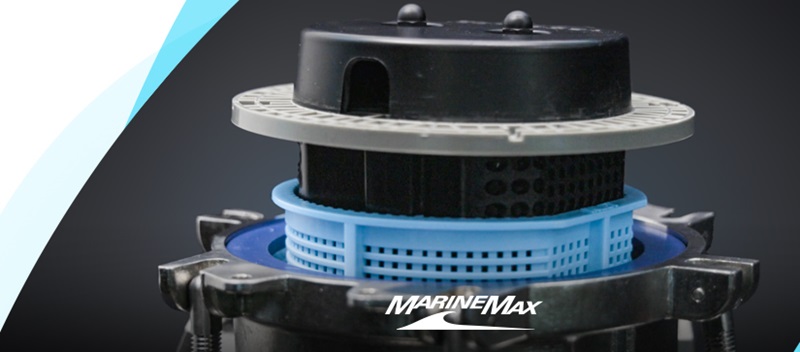 Play video for ElectroSea: Sea Strainer Systems
Boating Broadcast | From The Helm
In this episode, discover iconic cities to experience by boat, 2022's most popular boat names, a close encounter with a giant squid and tips from the experts in marine growth prevention systems.
INTERVIEW WITH ELECTROSEA
ElectroSea's Cabe Regnerus (Service Manager) and Bryan Billic (Sales Director) stop by to talk about the benefits of marine growth prevention systems for boaters. Hear about the revolutionary and award-winning ElectroStrainer and SeaStrong Pump systems to prevent biofouling in seawater cooling systems.
Aviara creates an elevated open water experience by fusing progressive style and effortless comfort in each and every modern, luxury day boat. Check out top features that makes the Aviara AV32 stand out including 3 levels of entertainment, hand-crafted Italian steering wheel, top-end Klipsch speaker system, RGB spectrum mood lighting, and CoolFeel upholstery when it's hot and heated seats for when it's not. Shop the Aviara line of boats or check out the AV32 virtual tour.
HEADLINES | ICYMI, here's what's happening in the marine industry…
Boating Magazine released a list of the Most Iconic Cities to Experience by Boat, including Chicago, New York, Miami, Detroit & Charleston.
BoatUS and CRUISING ODYSSEY recap the Top Ten Boat Names from 2022. Serenity, Adventure and Grace are a few that perfectly describe how you feel while out boating. Knot on Call is another one that tops the list! For a look at all of the BoatUS Top 10 Boat Names lists over the years, go to BoatUS.com/BoatNames. They even have a design program to create your own boat graphics!
Marine Industry News shares video of Japanese divers and a close encounter with a giant squid! The video is incredible. You can see a diver trailing the squid, for perspective. The human is about half as long as one of the tentacles. Although giant squid are known to live in the waters around Japan, and occasionally wash ashore, seeing them alive is relatively rare.
Need More Boating News?
You can see or hear more episodes of Boating Broadcast and our sister podcast, Boating Tips LIVE on The MarineMax Blog, accessible on the website or via mobile phone through the MarineMax App. You can also access more episodes on Amazon, Spotify, Google Podcast, Apple Podcast, or wherever you get your podcast news. We hope you enjoyed today's Boating Broadcast, as always, Stay healthy, Boat happy!
Have ideas for our next episode or want to connect with us?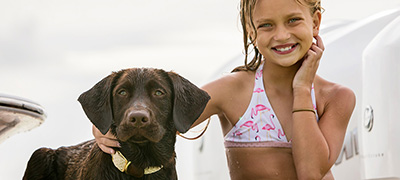 The Boating Lifestyles Blog
Browse hundreds of articles on customer stories, tips, trends, gear, amazing boating locations and more found in our Blog.
Explore Boating Articles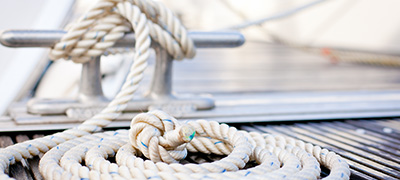 Brush Up Your Boating Skills
Our goal is to make sure you and your family feel confident and comfortable operating your boat. Our videos featuring experts will help.
Get the Tips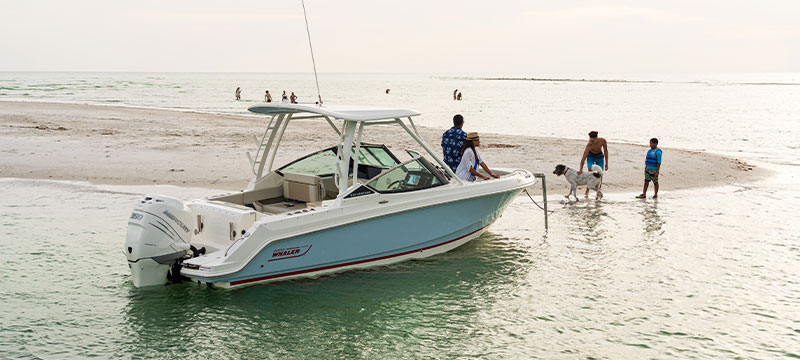 Find Your Perfect Boat Today
Start your search for the boat that has it all for your lifestyle! Explore premium new, used, and brokerage boats.
Search Boats