From the Helm | Boating Broadcast with Boating Industry News
Welcome to From the Helm with MarineMax, where hosts Lisa and Kelley connect with boating industry leaders for weekly Boating Broadcasts. In this episode, we cover all the latest boating industry news with Captain Keith and Captain Nick of Boating Tips LIVE.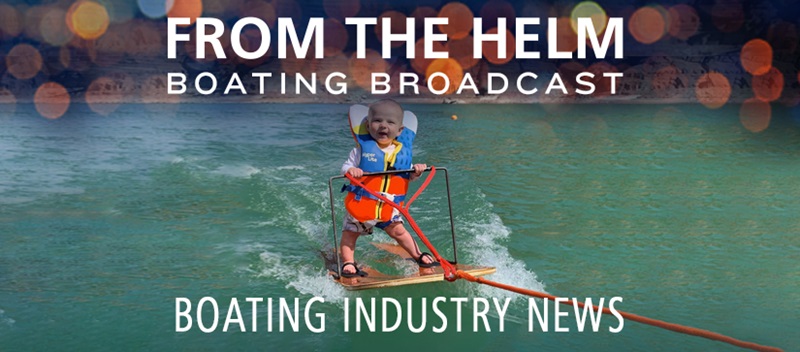 Play video for Boating Industry News
From the Helm | Boating Broadcast
Learn more about our sister podcast,
Boating Tips LIVE
, with guest stars, Captain Keith Lake and Captain Nick Pavlakis. They field viewer questions LIVE during their weekly broadcast on Facebook and YouTube. Tune in weekly on Mondays at 3:00 pm ET to ask questions, make comments, and join in the fun!
NOTES AND TALKING POINTS

From the Helm, Boating Broadcast is brought to you by MarineMax, the nation's largest boat retailer. See more episodes on the MarineMax Lifestyle Blog

HEADLINES:

Take an educational tour about Women in Boating! BoatTEST.com's mini-documentary covers everything from Viking Leif Erickson's sister, Freydis, one of the first known European women to set foot on North America to Kris Carroll, president of Grady-White, Michelle Dauchy, CMO at Mercury Marine, and our own Abbey Heimensen, Director of Marketing for MarineMax. Stay tuned to hear where a 10'4" female Tiger shark named Sereia has been traveling. And tips for the fall boating season! Forbes says Summer's Over, But The Best Boating Season Begins Right Now.

SOCIAL UPDATE:

Social media gives us a plethora of jaw dropping videos. Take a look at an interesting way to manufacture a boat and some night time marine life in a see-through canoe! Reminder to follow and subscribe to keep up to date on all the boating news. Find us on Facebook, Instagram, YouTube and Twitter.

NEED MORE BOATING NEWS?

You can see or hear MORE episodes of Boating Broadcast and our sister podcast, Boating Tips LIVE, on The MarineMax Blog, accessible on the web or via mobile phone through the MarineMax App. You can also access more episodes on Spotify, Google Podcast, Apple Podcast, or wherever you get your podcast news. We hope you enjoyed today's Boating Broadcast, as always, Stay healthy, boat happy!