Boating Tips: Tips for Picking the Right Sunglasses
Welcome to Boating Tips with MarineMax. In this episode, Captain Nick discusses the benefits of a good pair of sunglasses for the boating life! MarineMax carries both Costa Del Mar and Maui Jim sunglasses which are two of the most well-known water-focused sunglass companies in the world. Ask your questions, make comments, and learn a thing or two about your favorite outdoor activity.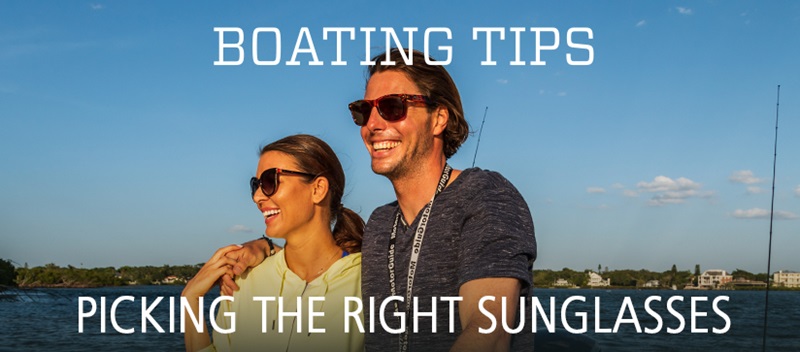 Play video for Tips for Picking the Right Sunglasses
Boating Tips
Spending all day on the water and having your eyes strained is absolutely miserable, thankfully, MarineMax carries both Costa Del Mar and Maui Jim polarized sunglasses to protect your eyes and keep you looking stylish. This week on Boating Tips, Captain Nick will give you the low down on each.

Costa del Mar
Costa del Mar is one of the most popular brands of boating sunglasses on the market today. They are great not only for fishing and boating, but are also great off the water as well. We offer a variety of frames and lens varieties to choose from.
Costa Glass Lenses vs Plastic
Glass lenses tend to be heavier and more expensive than their plastic counterparts, but they don't scratch like plastic lenses do. In that same vein, something to be mindful of is that glass lenses can also crack and shatter.
Costa Lens Color
There is a wide range of lens colors that you can choose from. We have knowledgeable staff that can help you select the right color for you. Here are a few popular colors and what they are good for.
Blue mirror - High light, deep water, offshore
Green mirror - Moderate conditions, flats fishing, inshore
Copper/Amber - Great for everyday usage
Sunrise Silver Mirror - Low light conditions
Maui Jim
Maui Jims are another MarineMax favorite that is loved by boaters, fisherman and land lovers alike, and are known for their amber lenses that perform excellently in low light conditions. Maui's are stylish and have a rich history as one of the most popular polarized sunglasses brands both on and off the water.
Lens colors are available in amber, red, copper, and more.
Why Sunglasses Matter
In short, they protect your eyes. You use sunscreen to protect your skin from burning, sunglasses do the same for your eyes. A day out on the water straining your eyes in the sun isn't just uncomfortable, it can also be damaging to your sight.
Additionally, sunglasses can protect your eyes from an angler carelessly casting their bait or lure. No one wants a hook in their eye!
Go Outside
Did you know that June is
Great Outdoors Month
? With your new pair of Costas or Maui Jims, head outside for some outdoor fun! Don't forget to stop by your local MarineMax store to see all we have to offer. From sunglasses to boats of all shapes and sizes, we're here to help you enjoy the great outdoors. We'll see you out on the water.
NEED MORE BOATING NEWS?
You can see or hear more episodes of Boating Tips and our sister podcast, From the Helm Boating Broadcast, on The MarineMax Blog, accessible on the website or via mobile phone through the MarineMax App. You can also access more episodes on Amazon, Spotify, Google Podcast, Apple Podcast, or wherever you get your podcast news. See you out on the water!
Have an Idea for Our Next Episode? Submit It Here!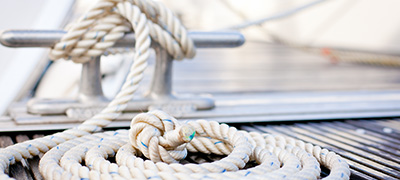 Brush Up Your Boating Skills
Our goal is to make sure you and your family feel confident and comfortable operating your boat. Our videos featuring experts will help.
Get the Tips
Finance Your Boat
When it comes to financing the boat you've always wanted, our team has you covered.
Explore Finance Options
Let's Get Social 👍
We want to hear from you! Share your boating photos and videos. You may even get featured on one of our channels, along with the latest news from across the boating industry, fun stories from fellow boating enthusiasts, and much more!
Follow Us