Used & Brokerage Boats For Sale
Find your dream boat without breaking the bank! Shop brokerage and used boats for sale from dozens of popular brands. Whether you're looking for a used pontoon boat to fit the whole family, or a fishing boat to relax in the great outdoors - we've got the perfect used boat to get out and enjoy the water.
Benefits to Buying a Used Boat:
Cost-efficient depending on the type of boat you are investing in - you can save money by investing in something previously owned
Availability - used boats are essentially available on the spot after you purchase them - ready to hit the water!
Peace of mind knowing a team of MarineMax specialists has expertly inspected every inch of your new vessel
Featured Brokerage Boats For Sale
Browse MarineMax's extensive inventory featuring top-quality, brokerage boat brands. We have the largest in-house brokerage team in the industry, and we make it easy to connect sellers with buyers looking to find their dream boat or yacht. Looking to purchase a boat through our brokerage service? Explore featured used boats below, or learn more about our boat brokerage process! Interested in finding a yacht? Connect with one of our brokerage consultants today. No matter what type of vessel is right for you, work directly with our team of experts to find your perfect boat. Get started today!

View More Brokerage Boats for Sale At a Store Near You

Frequently Asked Questions
Buying a used boat is an amazing, cost-efficient investment alternative to buying brand new. With a used boat, you get more boat for your dollars, lower payments and less risk if you decide to change styles or sizes.
Financing a boat has never been easier with MarineMax's finance team. Learn more about financing and reach out to a finance specialist today to recieve dedicated advice.
MarineMax has an incredible lineup of used boats of all models, sizes and brands, perfect for finding your ideal boat for your needs and price-point. Search our extensive used boat inventory today!
A great place to start is to search MarineMax's available used boats inventory. There you are able to filter through models, sizes, price points and types of boats, to name a few. Or, connect with an expert today for personalized help finding your forever boat.
Once you narrow down your search to your preferred type of boating activities, MarineMax's team of specialists does the difficult part by ensuring that each and every available model passes thorough inspections from bow to stern. It's our team's job to take the stress out of shopping second-hand, as can sometimes be the case with other third-party sellers.
At MarineMax, our experienced brokers use their extensive resources and networks to connect sellers and buyers and secure the highest price for your boat. While our brokers are finding you the best deal, you can continue enjoying your boat to create more everlasting memories out on the water. Learn more about our brokerage process.

Discover the MarineMax Experience
Play video for Your One-Stop-Shop
MarineMax Experience
MarineMax is here to provide a great experience from buying a boat, attending our events, storing your boat, offering finance and insurance, and so much more. We are proud to serve our potential and current customers.
Request More Information on Used & Brokerage Boats
Connecting Buyers and Sellers
Our brokerage services deliver a big audience. As the nation's largest boating retailer, we have the resources it takes to sell your boat and find you a new one.
Get Started
Finance Your Boat
When it comes to financing the boat you've always wanted, our team has you covered.
Explore Finance Options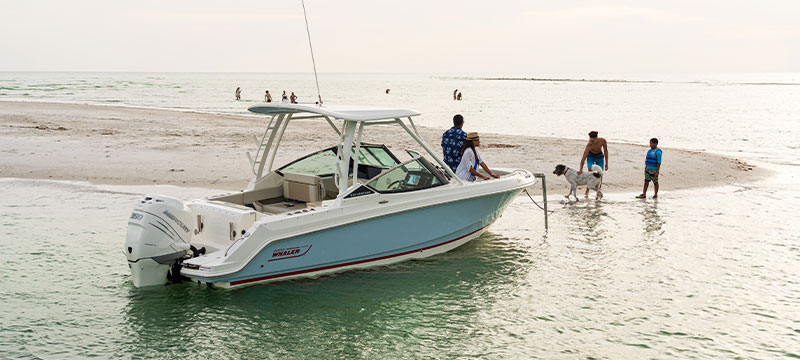 Find Your Perfect Boat Today
Start your search for the boat that has it all for your lifestyle! Explore premium new, used, and brokerage boats.
Search Boats