MarineMax Boston
MarineMax Boston is proud to announce the acquisition of the Boston area Bay Pointe Marina located on the Town River in Quincy, MA. Bay Pointe Marina is a well-established, full-service, 11-acre site with 247 wet slips, 50-ton Travelift, for boats up to 65 feet, and a capacity for 300 winter storage boats. The marina also includes a popular 300-seat restaurant tenant known as Bay Pointe Waterfront. With this new location we are excited to expand our ability to be your resource for your boating needs and further strengthen our commitment to you, our customer.
If you're looking for the story behind MarineMax's success, look no further than the childhood of company founder Bill McGill. Cherished weekends on the water with his family would ultimately go on to define McGill's life, and in turn, serve to shape the MarineMax experience.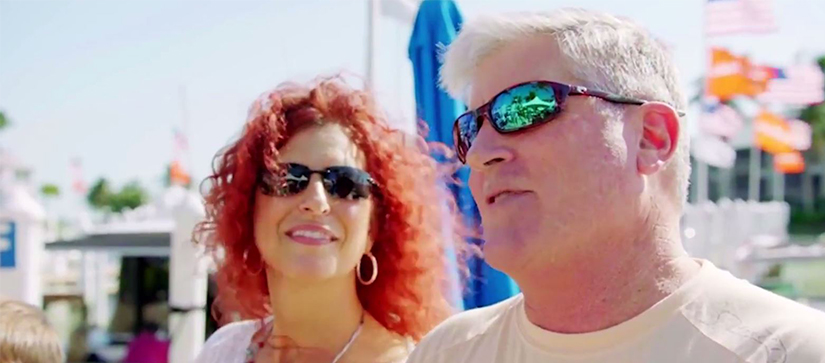 We Asked Customers...
Find out from our customers what they enjoy so much about MarineMax Getaways! and other MarineMax events.
At MarineMax Boston and MarineMax Hingham, we offer a variety of luxury boats and yachts to help you enjoy life on the water. Take a look at some of what we have in store!
The Azimut Nantucket Rendezvous offered friends, families, and customers the chance to celebrate with other boating enthusiasts. This event brought together MarineMax and Azimut owners in historic and picturesque Nantucket, Massachusetts where the full range of Azimut yachts were available for viewing and sea-trialing.
The move to Bay Pointe Marina will allow us to expand our service capability and welcome new customers. We are the area's leading parts center, marine repair and service facility, as well as a top-notch marina. In early 2019, MarineMax Boston will be adding new, used and brokerage boat sales at our new location. Until then, sales are available at our MarineMax Hingham location and we represents the best boat and yacht brands including Sea Ray, Boston Whaler, Sailfish, Galeon, Azimut, and Aquila Power Catamarans in addition to used and brokerage offerings. Call MarineMax Hingham at (781) 875-3619 for more information.

We are conveniently located on the water at the entrance to the Neponset River in Boston Harbor. By land, we are just off the Southeast Expressway, Route 93. MarineMax Boston is pleased to have provided the New England and Boston boating community with unparalleled personal customer service for more than 8-decades. MarineMax Boston will offer boats for sale in early 2019, in the interim our neighboring store MarineMax Hingham offers our premium brands. Call MarineMax Hingham at (781) 875-3619 for more information.

There is a myriad of fun boating activities to do on the waters around Boston. The seasonal boating in this relaxed coastal environment provides the starting point for boating adventures and the fabulous destinations throughout New England.

MarineMax Boston is within minutes of cruising through the 34 islands that make-up the rich history of Boston Harbor. Visit the Civil War-era Fort Warren on Georges Island. See America's oldest continuously operating light-station on Little Brewster Island, or enjoy the beaches of Spectacle Island or Lovells Island. Many of the islands offer breath-taking scenic views and offer hiking trails and are ideal for camping, picnics or simply for a perfect day-trip.

Service

MarineMax Boston is a full-service dealership, providing the area's highest quality marine repair and service for over 75-years. Our trusted, factory-certified technicians service all top brands, and MarineMax Boston maintains a well-stocked parts department with OEM parts and marine accessories. When practical, our mobile service brings the top-caliber marine repair and service directly to your boat's location.

When maintenance is needed our team of factory-trained certified technicians are ready. These experts will exceed your expectations for repairs, restoration, maintenance and customer service. Our fully licensed and insured facilities feature modern equipment and technology, always using genuine OEM parts.

We also offer engine repowering so you can get a new and better power source behind your boat. You can choose to rebuild your existing engine, or get a new one. Either way this cost-efficient option is a great alternative to buying a new boat or continuing expensive maintenance on an aging engine. Best of all, you get a more powerful and/or fuel efficient engine.

MarineMax Boston is a part of the MarineMax family, the world's largest and most trusted marine retailer and a part of the nation's most comprehensive marine service network. Our customers and their boats are never far from MarineMax support, wherever their boating may take them.

Our Team

The MarineMax team and their customers enjoy visiting the wide-range of dock and dine restaurants as well as access to the upscale shopping around town and in neighboring cities. Locations such as Portland, and Bar Harbor, Maine, to the north, as well as the shops and restaurants of Provincetown, Cape Cod, Nantucket and beyond offer great opportunities to get out on the water an explore.

A popular anchorage and party destination is Perry's Cove on Peddock Island where many MarineMax team members and customers frequent on weekends for the lively and highly entertaining celebrations of the boating lifestyle. Our MarineMax Boston team members and their customers are true boating enthusiasts. They relish their time on the waters that are practically everywhere you turn in and around Massachusetts Bay.

For more ideas of where to boat in the areas waters, stop by MarineMax Boston and talk to one of our experienced team members. They love to share their boating adventures.

Classes

When you purchase a boat from MarineMax it is the start of our commitment to you, our customer. At delivery, your new boat is fully fueled, all the lines are aboard and the U.S.C.G. safety equipment is provided. Simply provision your boat and begin living the boating lifestyle you desire. Throughout the boating season MarineMax Boston's team members provide informational and instructional seminars on boating, including classes on fishing, watersports, navigation and the MarineMax-exclusive Women on Water classes.

Events & Getaways!

At MarineMax, our dedication to our customers doesn't stop at delivery and boat safety. We want to make sure you have fun, too! MarineMax owners should keep an eye on the MarineMax Boston Calendar of Events. You would not want to miss an exclusive Docktail Party, or a Getaways!® hosted by your MarineMax Boston team. Our Getaways! destinations span the length of the country and beyond, from exotic, Caribbean longitudes to exciting fresh water escapades. There is always something to look forward to as a MarineMax Boston owner!
Find Your Perfect Boat

Boating with MarineMax will change your life, and in a very good way. Start searching for your dream boat today. We carry a large selection of premium boat brands ranging from extra-fun sport boats to luxury yachts. We make it easy to narrow your search and find your perfect boat.
Scheduling Service Just Got Easier!

We now have an app available for requesting new service for your boat. Download the MarineMax Service Express App on the Apple App Store or Google Play Store, follow the simple instructions to register, and keep your boat running smoothly.
Find Your Perfect Boat Today
Start your search for the boat that has it all for your lifestyle! Explore premium new, used, and brokerage boats.
Search Boats
The Boating Lifestyles Blog
Browse hundreds of articles on customer stories, tips, trends, gear, amazing boating locations and more found in our MarineMax Lifestyles Blog.
Explore Boating Articles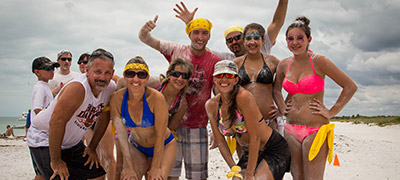 Find an Event
All this fun is exhausting – NOT! We love creating entertaining and exciting customer events. Each is designed to make boating the most remarkable leisure activity in your life.
Find an Event